Protecting juveniles from online game addiction
China Daily | Updated: 2019-08-24 09:08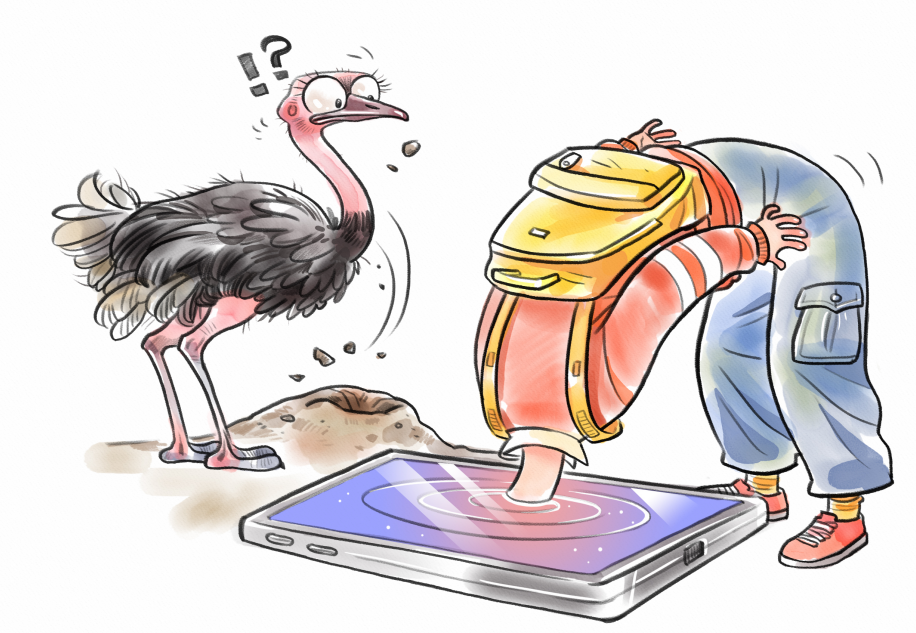 Editor's note: The following are excerpts from the report on legislation and policies to protect Chinese juvenile internet users, which was published by Beijing Children's Legal Aid and Research Center on Aug 20.
A China Youth Association for Network Development survey on juvenile internet addiction showed 14.1 percent of underage netizens were addicted to the internet. The World Health Organization recognized gaming disorder as a mental health condition in the 11th version of the International Classification of Diseases in May.
Addiction to online games could compromise the physical and mental health of juveniles, affect their academic performance, cripple their ability to adapt to the real world and make them susceptible to committing crimes. Since 2017, several ministries including the Ministry of Industry and Information Technology and the Ministry of Education have taken a number of measures to keep juveniles away from online games, such as real name registration to access online games and limited playing time. But some problems remain. For example, online game makers have set a limit for playing time for juveniles, yet underage netizens can easily shift from one platform to another and continue playing.
The government therefore should help establish an ID system for juveniles to prevent them from exploiting the loopholes in rules. The system could be designed to also supervise how much time per day adolescents actually spend online.
Internet companies should work together to find ways to prevent juvenile internet addiction. For instance, short-video apps such as Douyin and Kuaishou have a built-in mechanism that shuts down after 40 minutes of playing time per day.
Studies show internet addiction can lead to psychological problems and vice versa. For example, introvert, oversensitive, self-centered or pessimistic teenagers are more likely to get addicted to online games or the internet to escape from the real world. Hence, parents and teachers should pay greater attention to juveniles' mental health, and arrange counseling for them if they act abnormally.
In the recent past, a number of juveniles regarded by their parents as internet addicts have been sent to "rehabilitation centers" to receive electric shocks to cure their "illness", even though the government banned the use of electric shocks as a means of treatment way back in 2009. Needless to say, those juveniles suffered immense physical and mental pain.
The first step is to write a detailed diagnosis of gaming disorder or internet addiction based on international standards. Only when gaming disorder is scientifically diagnosed can we work out a scientific method to treat it.
Also, the authorities should strengthen supervision of rehabilitation centers for juvenile internet addicts, which number about 270 in China. Which means the authorities should set the rules the rehabilitation centers should follow.
The views don't necessarily represent those of China Daily.