Israel to import electric cars from Chinese auto manufacturers
Xinhua | Updated: 2019-08-25 20:48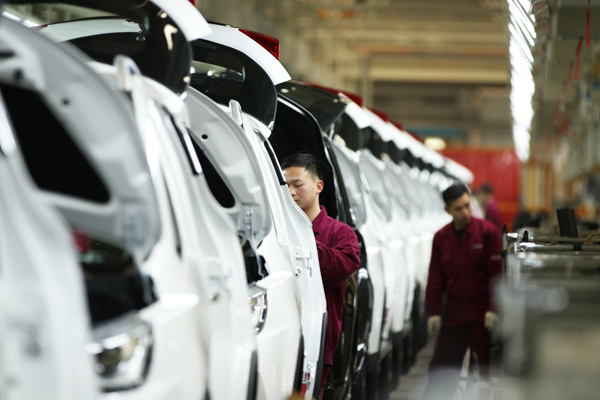 JERUSALEM - A new Israeli car dealership will import electric cars from Chinese carmaker JAC Motors, and National Electric Vehicle Sweden (NEVS), a vehicle company mainly owned by China, the daily newspaper Yedioth Ahronoth reported on Sunday.
JAC Motors was established in 1964 and is headquartered in the city of Hefei, the capital of Anhui province in eastern China.
The company manufactures and markets private, commercial and truck cars, as the most relevant products to the Israeli car market are the electric IEV models.
In April, German carmaker Volkswagen invested $750 million in a joint venture with JAC Motors to set an electric vehicle factory in Hefei.
Alongside JAC electric cars, the new Israeli car dealership is also expected to import electric cars of NEVS.
NEVS is mainly owned by China's property giant Evergrande Group with a 51-percent stake, which acquired the Swedish carmaker Saab's assets in 2012.
In March, Israeli Ministry of Transport set a special import route for Chinese vehicles, which includes a permit to import up to 400 cars a year.