Marathon runner deserves respect, not mockery
China Daily | Updated: 2019-08-26 06:50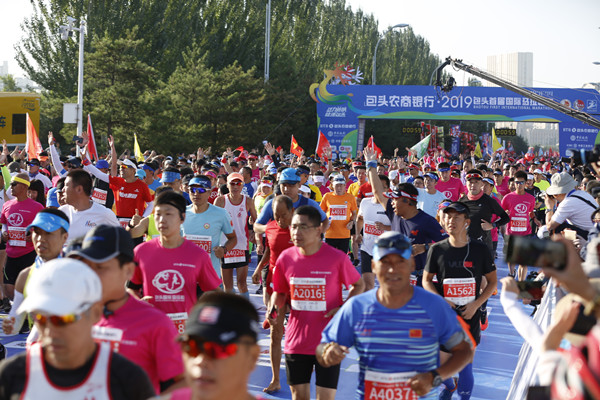 A MAN WHO WAS RUNNING LAST IN A MARATHON RECENTLY held in Baotou, the Inner Mongolia autonomous region, was "persuaded" by race volunteers to give up and someone even posted the video online showing people mocking him. Southern Metropolis Daily comments:
According to reports, the volunteers not only persuaded the runner to give up, but also used quite bad words when posting the video online. Typical sentences go like these: "He is the slowest among all the runners and the whole city is waiting for him"; "I have already finished my sleep and he is still walking."
The runner is reported to have given up at last, and the organizers said they apologized to him. It should be noted that as long as the race has not reached its end time, the runner has the right to continue.
Worse than persuading him to quit is laughing at him and posting the video online, which should be considered a kind of humiliation. Therefore, while the organizers should apologize for not adhering to the rules, the video poster should apologize for humiliating him.
Some argue that the organizers had to clear the streets for the marathon race, and as long as the last runner continues, that will bring inconvenience to the local residents. However, that's something that organizers should consider before organizing the race, and the plan should clearly include a reasonable end time for the race. It is the responsibility of the organizers, not the runners, to balance inconvenience and competition.
The incident, like others, such as volunteers impeding runners, exposes a serious flaw in the organization of some domestic marathons, namely the lack of training of staff and volunteers. Marathons have been booming in China, with one city after another being fond of hosting one. However, certain cities have jumped on the bandwagon in such a hurry that they do not provide enough training for their staff and volunteers.
Every runner who tries his/her best deserves courtesy and praise, not laughter.