A plea to fight climate change and save Earth
By John Harker | China Daily | Updated: 2019-08-26 07:06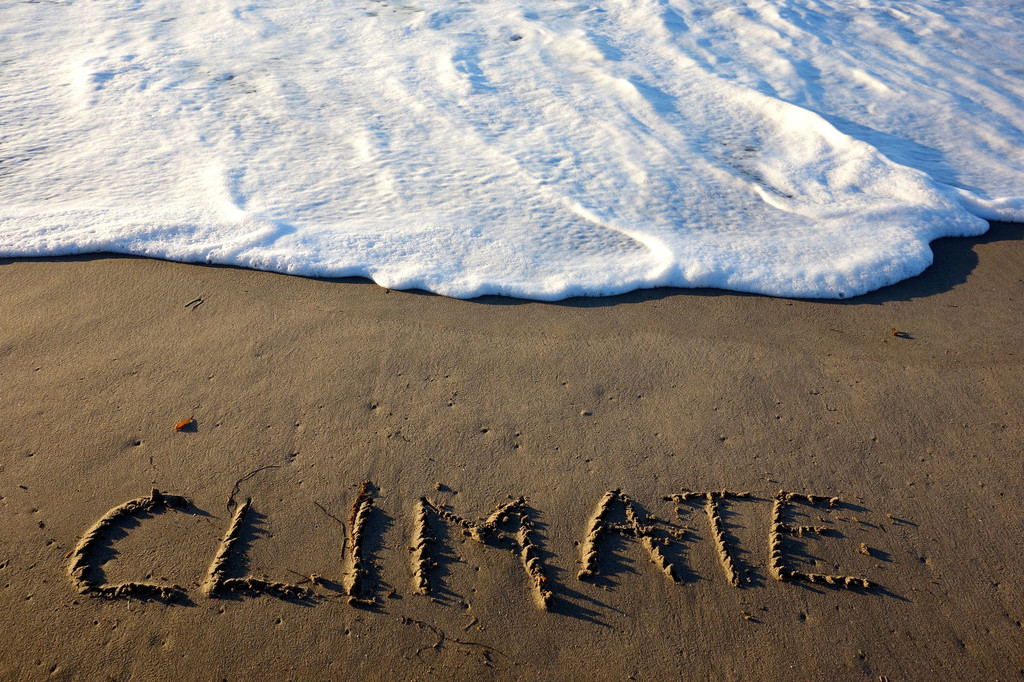 A few months ago, I was in Shanghai, promoting China-Europe trade and economic cooperation. People everywhere, not just in China or Europe, need trade and employment, and poverty anywhere constitutes a danger to prosperity everywhere.
So world leaders must work to get beyond difficulties and focus on the need to energize global trade, taking into account that our "global village" is a planet threatened by climate change. The leaders should also help invigorate the China-proposed Belt and Road Initiative.
What we need are new "Silk Roads" on which traffic will be powered and services delivered with the help of renewables-generated electricity.
At the main automotive conference center in Shanghai, delegates could attend specific forums. The body created by China to foster trade with Europe, for example, organized a forum on automotive development, where more than one speaker referred to the need for "smart highways". Some stressed the need for increased research into how the "smart highways" of the future might help fight "climate change". The Belt and Road Initiative can be part of the answer.
Europe is the world's second-largest electric vehicle (EV) market, after China. Recently, a Swedish company raised $1 billion from Volkswagen, BMW and other auto companies to build Europe's biggest lithium-ion battery plant, and France and Germany are working on a plan to invest billions of dollars in the European production of EV batteries.
China, Europe and North America should jointly consider how they, other partners and companies, as well as governments could build clean "Silk Road" super-highways where EVs can be easily re-charged, helping economic development while fighting climate change.
Two years ago, the World Bank said the transition from fossil fuels to renewables to fight climate change would require much more use of metals, especially rare earths, which could create environmental challenges. The bank concluded that the demand for metals could double in the next few years due to the growth in wind turbines and solar panels, and the demand for lithium could increase by 1000 percent.
The demand for rare earths is now a major concern, as they are essential to mobile phones, EVs and other products. China has begun a major survey of its current production of rare-earths and there is room here for multilateral cooperation.
Something needs to be done so that "responsible mining" of all raw materials needed to make batteries such as lithium, nickel, cobalt and rare earths could ensure a green technology future, which in turn will help realize climate and sustainable development goals.
Earlier this year, China Daily published an article, "Three steps toward a green Belt and Road", which repeated Xi Jinping's May 2017 statement: "We should pursue the new vision of green development and a way of life and work that is green, low-carbon, circular and sustainable".
Xi's vision of the new Silk Road as worthy heir to the ancient one accords well with the launch of a major plan to build really "smart highways", each of them a "grand auto e-Silk Road". One could, for example, link Shanghai with Ingolstadt in Germany, a place where China's Aiways Auto Company partners with others to advance artificial intelligence in the auto world.
The German auto industry maintains an active office in China, and the interaction between the two countries has the potential to re-energize the Silk Road reality which changed the world many centuries ago. The Shanghai automotive conference saw nationals from both countries air their thoughts and highlight the emerging realities.
If this leads to an e-Silk Road, it would be interpreted, years from now, as a key event in the global transition from international trade under stress to international trade for all. Which could lead to similar e-highways for linking China with the Americas and Africa.
An e-Silk Road can, in fact, change almost everything. Accompanied by others, what would not be possible? After learning of the explosion of the first atomic bomb, Albert Einstein said it changed everything but the way we think. The e-Silk Roads might do even that.
Leaders in the past created a host of international institutions. If our leaders today drive change rather than take comfort in conflict, they have the instruments at hand and a growing popular will to be fully used now.
The author is former president of Cape Breton University, Nova Scotia, Canada. The views don't necessarily represent those of China Daily.