From screen to grill
Share - WeChat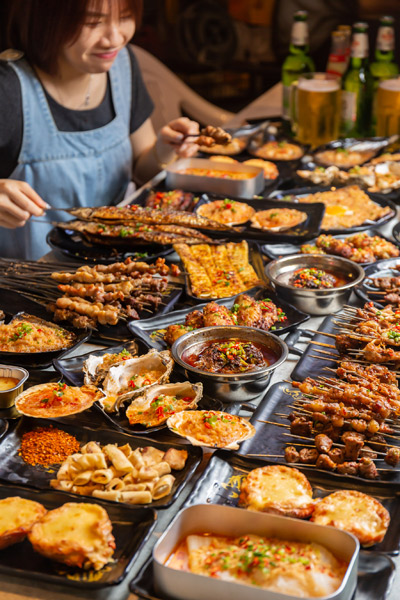 A new skewer restaurant inspired by a hit food documentary proves that the way to people's hearts is truly through the stomach, Xu Junqian reports.
It is 3 pm on a weekday and most of the spaces at the Knowledge and Innovation Community commercial hub in the northwest of Shanghai are devoid of people.
Given that it's the summer holidays, even the restaurants, cafes and nail salons along the community's main street, which are normally filled with students, have fallen silent as well.
Yet, one sign of life in this area is at a new restaurant called The Story of Chuan'er.
Since opening on Aug 17, the two-floor restaurant has been drawing hordes of foodies, and the queues only seem to get longer by the day. The restaurant opens for business at 5 pm, but the queue outside stretches around two blocks from as early as noon.
The restaurant is inspired by a massively popular six-episode food documentary of the same name that premiered last summer. Created by a production team based in Shanghai, the show was an immediate hit with audiences, setting a viewership record with an audience of more than 52 million, according to Bilibili, the online video platform where the show is hosted. Bilibili is a well-known streaming platform among teenagers due to its extensive collection of animations.