China Pacific Insurance net profit surges 96% in H1
Xinhua | Updated: 2019-08-31 12:34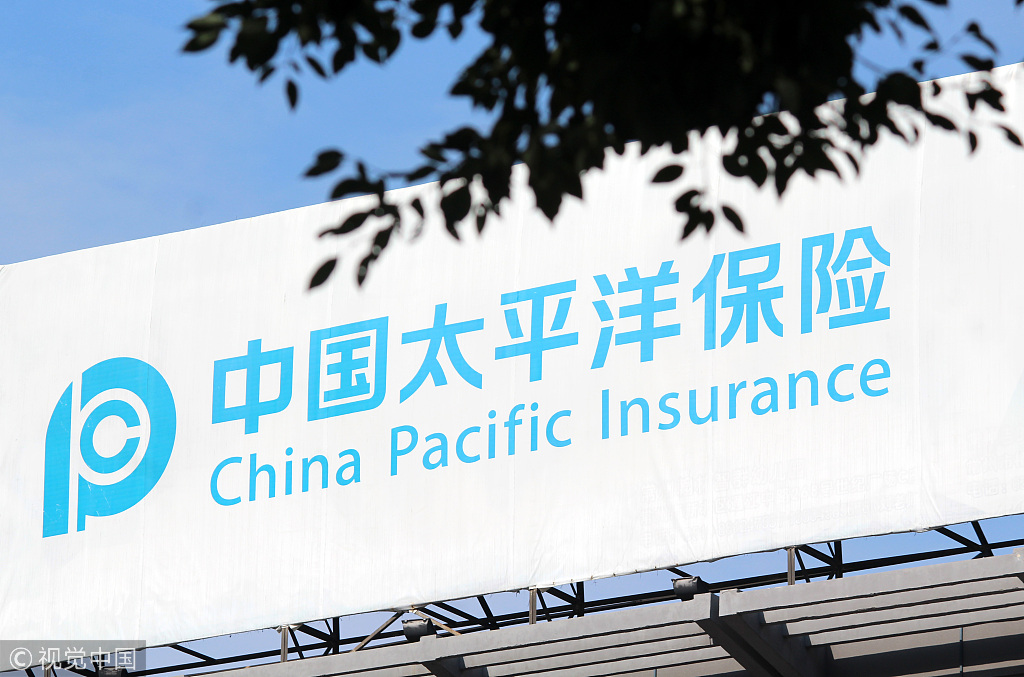 BEIJING - China Pacific Insurance (Group) Co Ltd, one of China's insurance giants, reported a 96.1 percent surge in net profit in the first half of the year.
The company raked in 16.18 billion yuan ($2.3 billion) in net profit, with revenue rising 7.7 percent year-on-year to 220.39 billion yuan, according to the company's semi-annual report.
Specifically, premium income of the company, for the first time in six months, exceeded 200 billion yuan, reaching 207.8 billion yuan, up 7.9 percent from a year earlier.
The number of the company's clients stood at 133.52 million at the end of June, up 7.1 million from the end of last year.