Bank of Communications posts growth in H1 net profit
Xinhua | Updated: 2019-08-31 12:52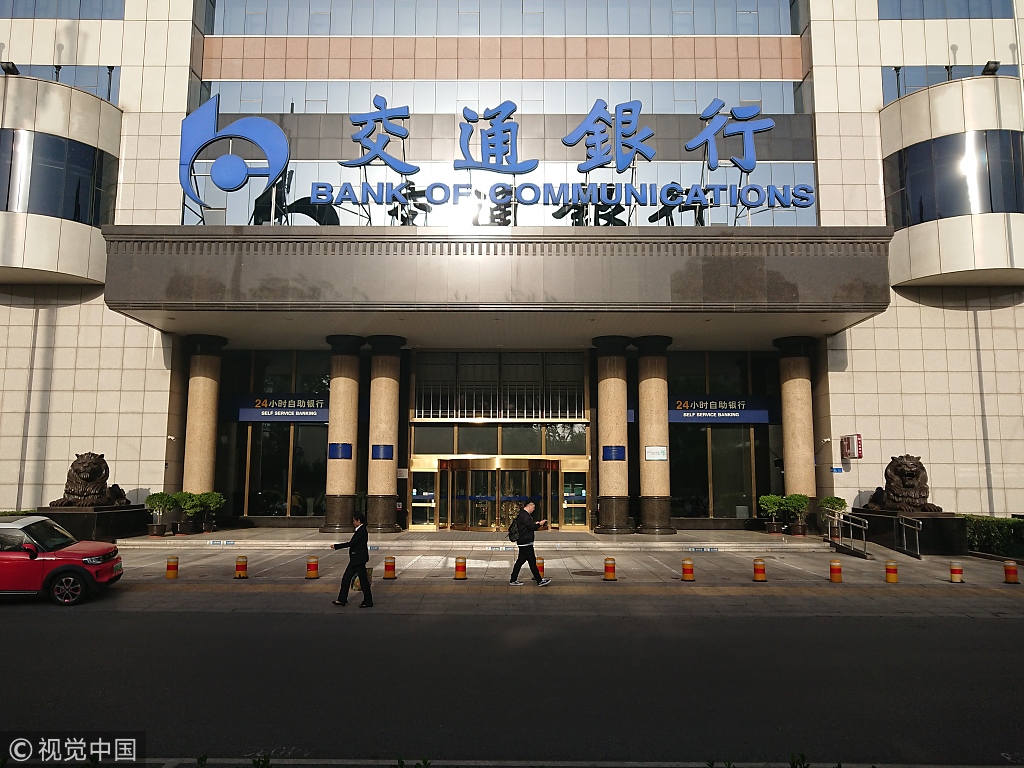 BEIJING - The Bank of Communications, one of China's largest commercial banks, recorded net profit growth of 4.85 percent to 42.75 billion yuan ($6.04 billion) in the first half of 2019.
Business revenue surged 16.02 percent from a year earlier to 118.18 billion yuan in the first six months, the bank said in a statement to the Shanghai Stock Exchange.
By the end of June, the bank's total assets amounted to 9.89 trillion yuan, up 3.73 percent year-on-year.
The bank's non-performing loan ratio came in at 1.47 percent, down 0.02 percentage points from the end of 2018.