TikTok, video-sharing app, fast becoming a rage the world over
Xinhua | Updated: 2019-09-02 10:07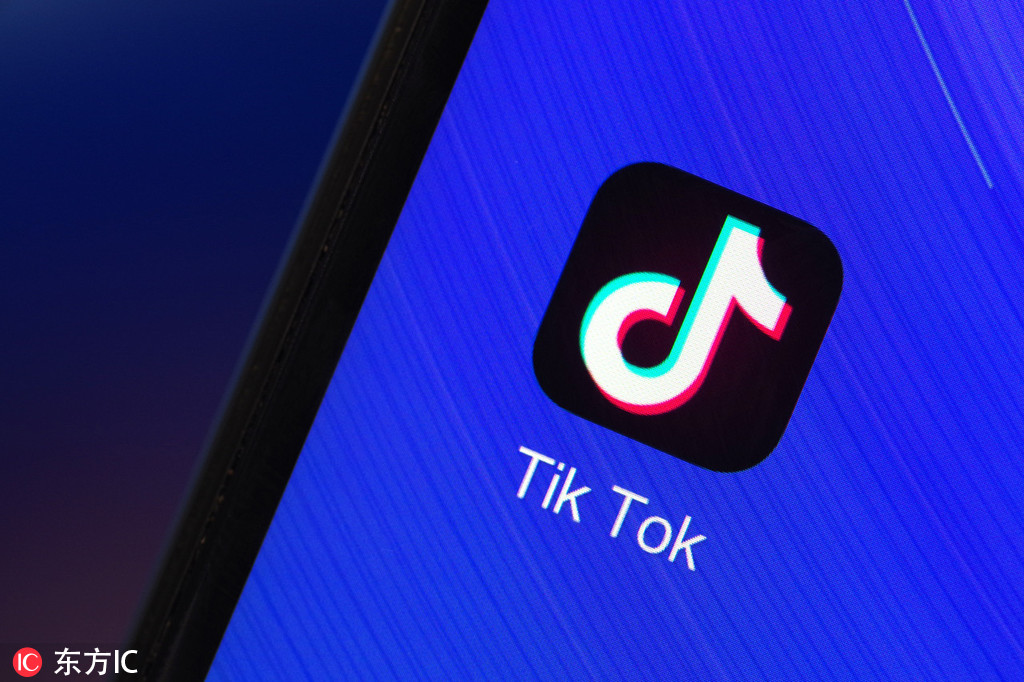 NEW DELHI/BANGKOK - On a lawn near New Delhi's iconic India Gate, Noor Afshan and Prem Vatsa start their video shoot for the day. With a camera aimed at the gate, the duo take their positions, smile and dance merrily to an Indian tune.
The couple's dynamic dance soon attracts several passers-by. But Afshan and Vatsa's ambition goes far beyond that. In a few minutes, millions will be able to see their dance via TikTok, a video-sharing app that is gaining increasing popularity in India and the rest of the world.
Developed in 2017 by Bytedance, a Chinese internet tech company, TikTok is currently one of the most popular social media apps worldwide. In 2018, it ranked as the world's fourth most downloaded nongame app, after WhatsApp, Messenger and Facebook. Till February this year, its global downloads hit 1 billion, according to app analytics site Sensor Tower.
Its popularity was also exemplified by a Twitter survey launched by Xinhua News Agency on July 9.Of the more than 6,000 respondents, 60 percent believed that TikTok was the latest fad to represent Chinese trends today, while 17 percent voted for Chinese sci-fi and 11 percent opted for Wuxia, or martial heroes, novels.
Most of TikTok's users post videos just for fun, but some, like Afshan, have managed to cultivate huge numbers of followers through their constant quality postings, and have started to see TikTok as a serious occupation.
Afshan and her boyfriend currently post at least one video every day, most of which are funny short plays involving dancing or lip-syncing.
She makes about 50,000 Indian rupees ($700) a month by advertising for brands on the platform. The national average per-capita income in India is $2,100 per year.
TikTok, Afshan said, has offered ordinary people a place to show their creativity and connect with others regardless of their caste and religion. "It gives people a sense of identity and unity," she said.
Panupong Ketlekwat, a 21-year-old college student in Thailand who has more than 20,000 followers on TikTok, thinks the app offers a new way for people to express themselves.
"It helps me demonstrate my character, my lifestyle as everyone can access the short videos I've uploaded. It's easy for everyone to use, and more people will know us."
Ketlekwat usually shares his daily life on TikTok and sometimes lip-syncs to popular video clips.
Sona Rai, director of communications at US research organization New American Economy, said her favorite aspect of TikTok culture is "how it enables the creation of video memes, and how it has a fairly low barrier to join in and create your own".
She made the remarks on Quartz, a business news website targeting high-earning readers and readers via mobile devices. "I realize it (Tik-Tok) is powered by AI but it feels delightfully human," said Rai.