Profusion of grandeur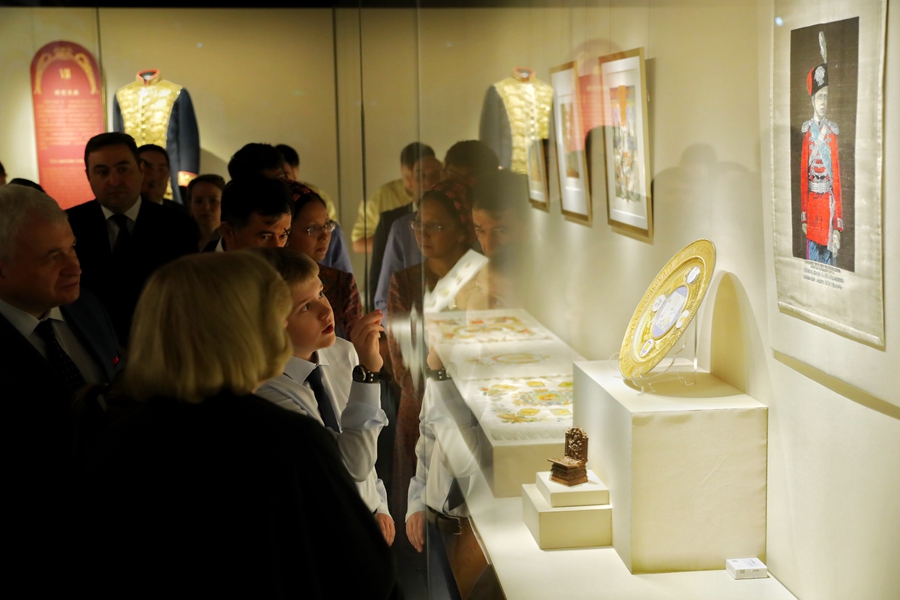 From royal gowns to jewelry and dinnerware, the stunning exhibits at a new show in Beijing conjure up the splendor of Russian court ceremonies, Wang Kaihao reports.
When visitors step into the Shenwumen (Gate of Divine Prowess) Gallery at Beijing's Palace Museum, it feels almost as if they are attending a lavish coronation ceremony put on for a Russian czar from centuries ago.
More than 150 cultural relics from Moscow Kremlin Museums, the former imperial palace of the Romanov Dynasty (1613-1917), have been brought to Beijing for the ongoing exhibition Russian Court Ceremony, which runs through Nov 8.
And perhaps, the Palace Museum-China's imperial palace from 1420 to 1911 which is also known as the Forbidden City-is the ideal place to host these precious exhibits, echoing their beauty through its own imperial grandeur.