Aerial view of Yamdrok Lake in Tibet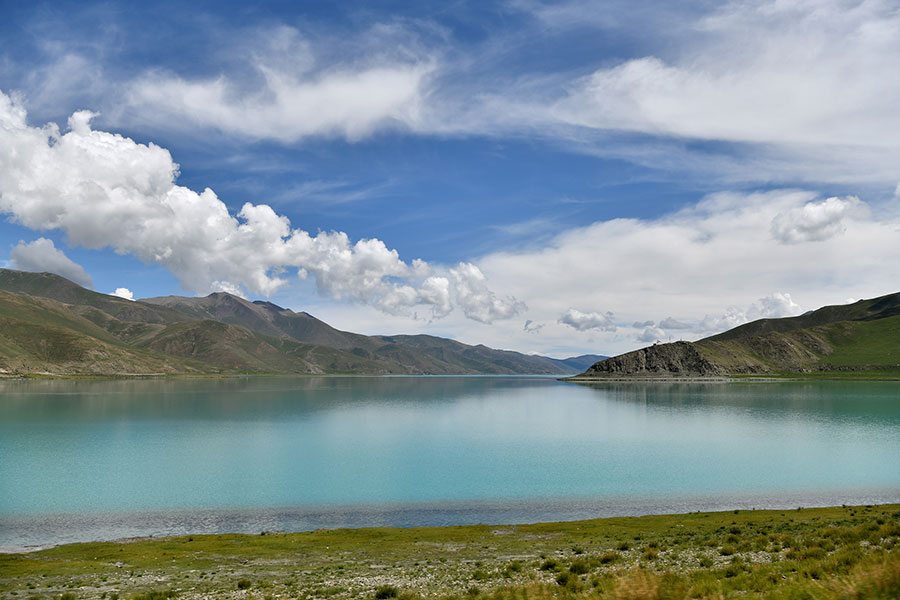 Yamdrok Lake with an area of about 590 square km is located in Nagarze county in the city of Shannan, southwest China's Tibet autonomous region. It's about 100 kilometers south of the region's capital Lhasa.
Yamdrok Lake along with Lake Namtso and Lake Manasarovar are regarded as the three holy lakes of Tibet.