Trump relents on deportation of ill migrants
By SCOTT REEVES in New York | China Daily Global | Updated: 2019-09-04 23:52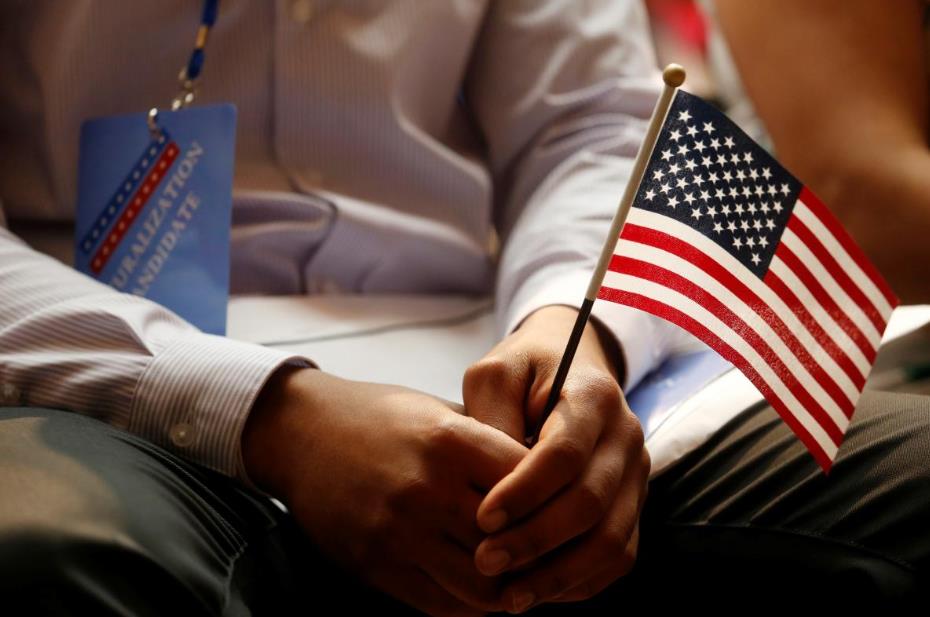 Advocacy groups for migrants who have entered the US illegally hailed a move by the Trump administration to back off a plan to deport those with life-threatening medical conditions to their home countries.
The policy, announced Aug 7 by the US Citizenship and Immigration Services (USCIS) without public notice, set aside a "deferred action" program that had allowed some migrants to remain in the country while they or their relatives received medical treatment.
On Monday, USCIS backtracked after strong negative public response and from more than 100 Democrats in Congress and said it would reopen and review cases pending on Aug 7. It's unclear if the agency will accept new cases.
Those affected by the rule were told to leave the US within 33 days, but no one was deported under the now-withdrawn decision.
"I think sending vulnerable people back was too much," Abel Nunez, executive director of the Central American Resource Center in Washington, told China Daily.
"I think deporting sick children was a line the administration wasn't willing to cross. The images of vulnerable people on TV and in the newspapers were too much for them. I think Trump got blowback from his base, and I don't think he'll move on it again," he said.
Antonio Meloni, executive director of Immigration Advocacy Services in New York City, said the proposal was misguided, and the Trump administration acted properly to rescind it.
"We tell people not to panic when a law changes," he told China Daily. "In most instances, lawsuits are filed, and it can be years before anything happens. Walking this one back is a good thing, and it shows the administration is clearly rethinking the law."
A letter signed by 127 Democratic members of the House of Representatives and the Senate and sent to Ken Cuccinelli, director of USCIS, and Kevin McAleenan, acting secretary of Homeland Security, said: "Individuals requesting deferred action from USCIS are among the most vulnerable. Children and families submit such requests due to severe medical conditions like cancer, epilepsy, cerebral palsy, muscular dystrophy and cystic fibrosis. In many cases, the treatments are life-saving."
The letter continued, "Requiring that prospective applicants request this humanitarian relief by applying to an immigration enforcement agency that detains and deports hundreds of thousands of immigrants annually, will deter many vulnerable children and families from coming forward and seeking life-saving protection."
The federal agency said, "As USCIS's deferred action caseload is reduced, the career employees who decide such cases will be more available to address other types of legal immigration applications on a more efficient basis."
USCIS said Immigration and Customs Enforcement (ICE) will review medical requests in the future.
But an ICE official told NBC News it was blindsided by USCIS' decision to refer medical cases to them for review.
"ICE does not have a program for this nor do we plan to," an official told NBC on condition of anonymity.
USCIS said it receives about 1,000 deferred action requests a year for medical reasons, and most are denied after a case-by-case review. "Deferred action" is a discretionary program to temporarily delay deportation on humanitarian grounds.
Like the Deferred Action for Childhood Arrivals (DACA), an Obama administration-era program for immigrants who entered the US illegally as children, deferred action for medical conditions is part of a temporary relief program offered by USCIS.
Dr Sarah Kimball, a primary care physician at Boston Medical Center whose patients include migrants from Central America, said deporting people with acute medical problems could have catastrophic results.
"Imagine you're visiting the US when you're told for the first time your kidneys have failed," she told CommonWealth magazine. "You'll need dialysis to stay alive, a treatment not available in your home country. For patients with kidney failure, being deported is equal to being denied medical care."