Technology harnessed in learning Chinese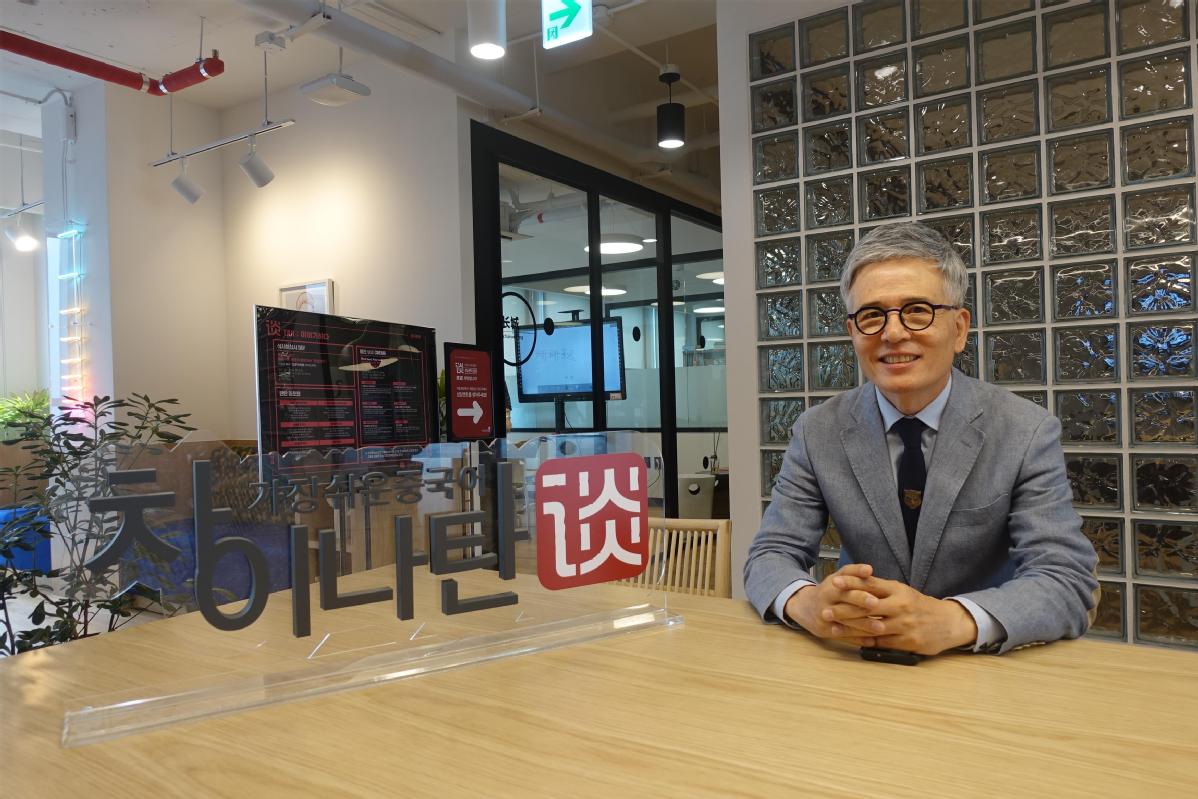 App-based online courses offered in South Korea
By introducing spoken Chinese to South Koreans through mobile apps, Chinada, an education startup in Seoul, has attracted nearly 500,000 users in less than five years. It is now one of the largest Chinese-learning platforms in the country.
Established in 2011, Chinada launched the Chinese-language teaching service Chinatan through its website and mobile app at the end of 2014. In Chinese, tan means "to talk", indicating the company's goal of offering users the opportunity to speak Chinese anytime and anywhere through their mobile devices.
Chinada's success shows how companies are increasingly harnessing technology to teach languages. It also highlights the huge interest among South Koreans in learning Chinese as they eye business and employment prospects in the world's second-largest economy.
Jee Sungeun, Chinada's global CEO, said: "The world has entered a new era when almost everything is mobile-first. The younger generation is also tech-savvy. By offering app-based online courses, people can use their spare time to learn Chinese in an easy and affordable way."
This year, South Korean adults are expected to spend 7 hours 36 minutes a day on average using digital and traditional media. Mobile usage accounts for the biggest proportion, taking up 37.1 percent of total daily media time, according to research company eMarketer.
Maeng Joo-oeck, adviser and founding president of the Korea Association of Chinese Language Education, or KACLE, said, "The internet infrastructure in South Korea is very well developed, which allows more and more educational institutions to adopt digital technology in teaching Chinese."
For example, the three main adult language education institutions-YBM, Pagoda and Hackers-have all launched online Chinese-language education courses in recent years.
Online teaching also gives teachers the flexibility to be more innovative.
Liu Shili, who lives in Shenzhen, Guangdong province, runs a Chinese-language teaching channel on YouTube with her boyfriend in South Korea. In about a year, the channel-which targets South Korean learners-has gained nearly 150,000 subscribers.