Hanfu: Craftsmanship behind the beautiful trend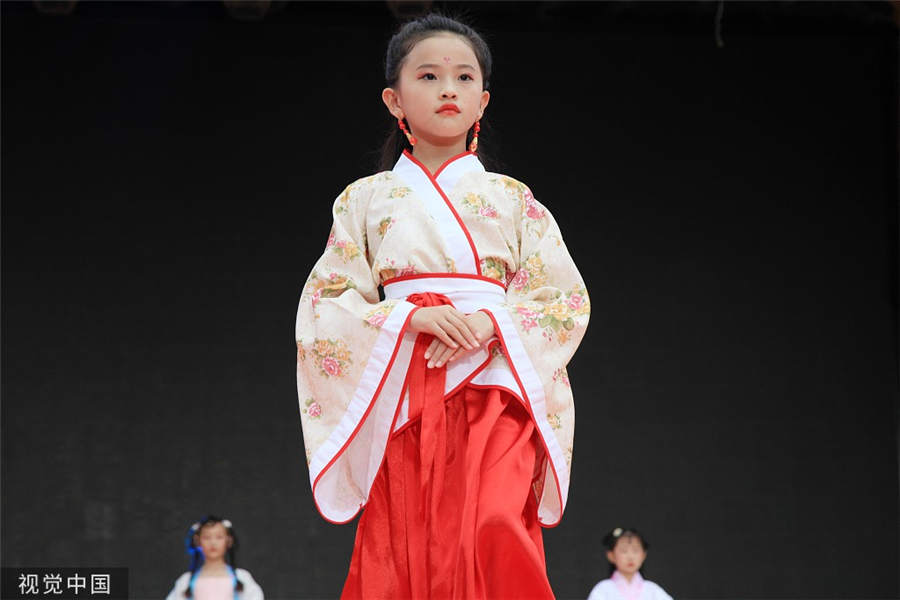 Generally, hanfu refers to traditional Chinese garments worn by the Han ethnic group before the Qing Dynasty (1644-1911). Historically, Han Chinese clothing has also influenced some of its neighboring cultural costumes, including the Japanese kimono, Korean hanbok, and clothing of Mongolia, Vietnam and Bhutan.
Hanfu appears elegant and gorgeous, and not only due to the thousands of years of culture behind its beautiful design. This traditional dress also stands out because of its remarkable craftsmanship and aesthetics, from fabric to ornamentation. Hanfu embraces more than 30 examples of China's intangible cultural heritage as well as Chinese arts and crafts under preservation.