Lam says Hong Kong taking initiative to shape groundwork for dialogue
China Daily | Updated: 2019-09-06 07:11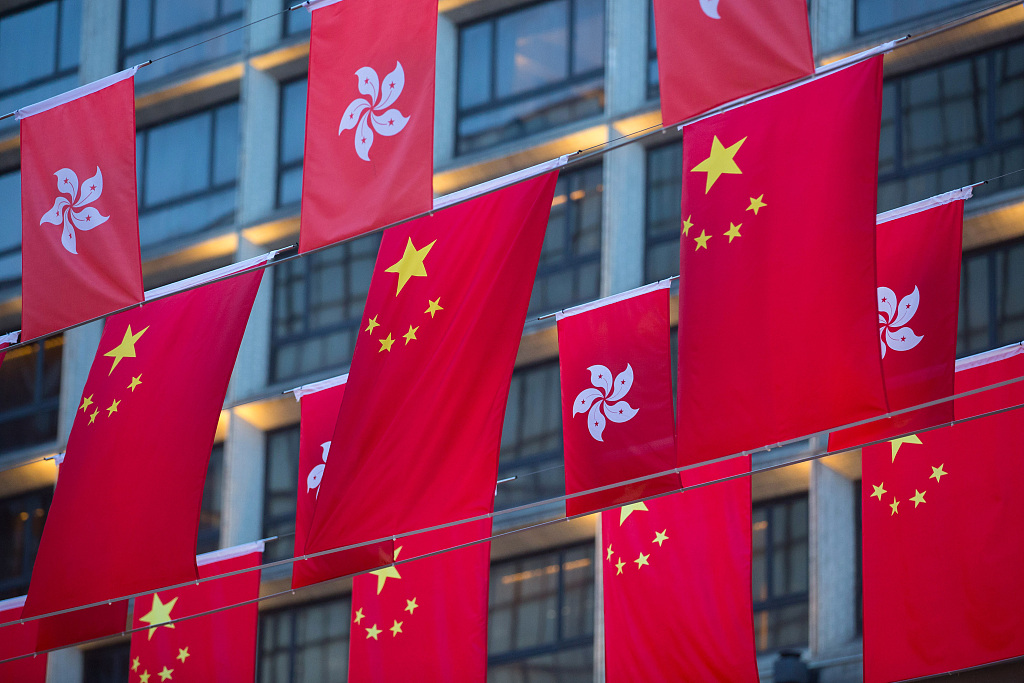 Hong Kong's Chief Executive Carrie Lam Cheng Yuet-ngor said on Thursday that she hopes a newly announced series of measures, including withdrawal of the controversial extradition amendment bill, will lay the groundwork for a social dialogue with wide engagement to help the city move on from its recent turbulence.
Besides the withdrawal, Lam has also appointed extra members to the city's police watchdog body, started a direct dialogue with all sectors across the political spectrum and pledged an independent review of the city's deep-rooted problems.
The four-part initiative of the special administrative region's government, announced on Wednesday, came after Lam's meeting with different groups to seek advice on the establishment of such a dialogue platform.
Speaking a day after announcing her plan, Lam said one pertinent piece of advice she received from that meeting was that the government needs to take the initiative to provide a basis for dialogue. "And the withdrawal of the bill, to fully allay public concerns, is one of those important bases for a dialogue," she said.
A key demand of the protesters was the withdrawal of the bill, the introduction of which sparked mass protests starting in June, plunging the business hub into its biggest political crisis in decades.
Lam said she hopes the four actions she mentioned will be looked at "in context". "Taken together", she said, it is hoped they will form a basis for dialogue in the community.
The decision, she said, has received Beijing's understanding and support.
Two new members joining the Independent Police Complaints Council, a long-established watchdog for the city's police force, are Barrister Paul Lam Ting-kwok, former chairman of the Hong Kong Bar Association, and Helen Yu Lai Ching-ping, a senior civil servant who has served in various public offices. The council has been commissioned to conduct an independent fact-finding probe into the turmoil.
In addition, Lam will go into the community with her governing team to directly and openly talk to the people. On Thursday, SAR Secretary for Food and Health Sophia Chan Siu-chee visited the Eastern district on Hong Kong Island to exchange views on healthcare and environmental hygiene issues.
Community leaders, professionals and academics will be invited to independently examine and review society's deep-seated problems and make suggestions to the government on possible solutions.
Political analyst Lau Siu-kai said the government's moves could help ease tension and facilitate reconciliation. The offer could help the SAR government to win back support of some moderates who are dissatisfied with it and hope calm will return to Hong Kong, Lau said.
Lau, who is vice-president of the nation's leading Hong Kong affairs think tank-the Chinese Association of Hong Kong and Macao Studies-cautioned, however, that extreme radicals won't stop the violence in the short term nor attend the dialogue. But the SAR government would get more support from rational and peaceful protesters when dealing with violent acts, he added.
The government's moves also appeared to be welcomed by grassroots residents. Cheung Hoi-yee, 60, a housewife, said she hopes the dialogue will provide "fair" and "balanced" opportunities for people of all walks of life to express their opinions.
In addition to the opposition camp and protesters, residents who have incurred loss of income and stress in the recent social unrest also will have a chance to make their voice heard by officials, she said.
Taxi driver Tso Tag-ming said that only by supporting police in strictly enforcing the law to curb violence can society return to stability and peace.