Suzhou plans to prioritize innovation
By Cang Wei in Nanjing | China Daily | Updated: 2019-09-07 07:54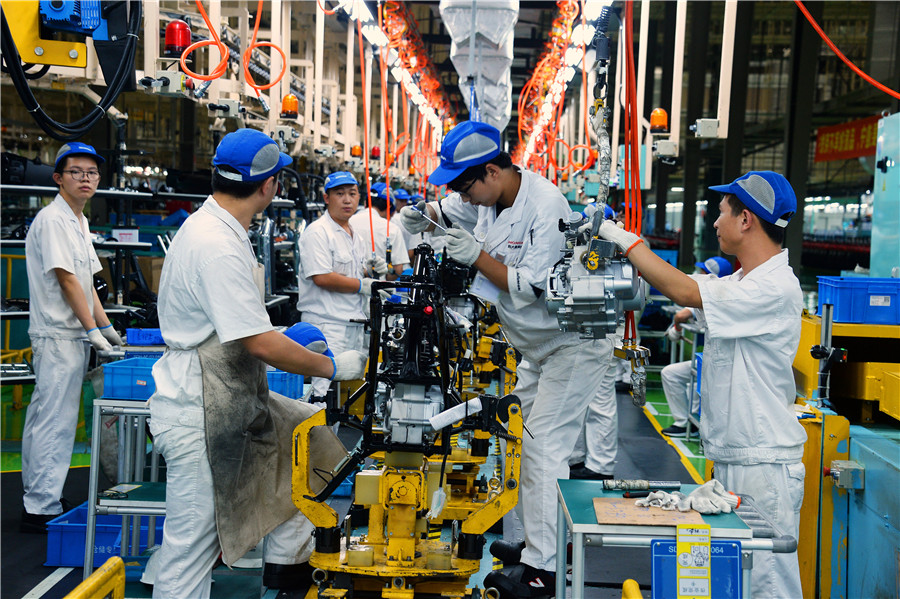 Suzhou in East China's Jiangsu province is boosting trade outside the US market and prioritizing innovation to offset the impact of Sino-US trade friction.
According to the Suzhou Municipal Bureau of Commerce, the US has been Suzhou's largest trading market and one of the most important sources of foreign investment for years. In 2018, Suzhou had 9,655 companies that exported $57.83 billion of goods to the US, accounting for 28 percent of the city's total export volume.
It had more than 1,100 US-funded companies and its actual use of foreign capital totaled $7.47 billion last year. Suzhou also invested in 313 projects in the US with investments totaling $2.16 billion, according to the commerce bureau.
Cao Guofen, deputy director of the commerce bureau, said that most of the city's goods exported to the US had no "absolute bargaining power", and that their advantages were not strong enough to be irreplaceable, such as some products in the computer and cell phone industries.
"We're increasing efforts and implementing effective regulations to promote innovation of local enterprises and upgrade industries," she said. "To some extent, the Sino-US trade dispute is encouraging the city to accelerate what it was supposed to do long ago."
"We must abandon some enterprises that are not suitable and develop those with high-end technologies and higher value chains," said Cao.
According to her, despite falling import and export volumes, all other economic indicators from January to August in Suzhou have been growing steadily, while the proportions of its actual use of foreign capital in service and strategic emerging industries have increased to 41.6 percent and 51.3 percent respectively.
Suzhou is also committed to providing a good environment for innovation in local enterprises. It has jointly established 21 scientific and technological institutions with the Chinese Academy of Sciences, accounting for 20 percent of those co-founded by the academy and local governments.
It also jointly established 13 institutions with Tsinghua University. Investment in research in Suzhou accounted for 2.78 percent of its total GDP.
Li Gangqiang, director of the Suzhou Municipal Industry and Information Technology Bureau, said that the bureau is stepping up efforts to encourage innovation.
"Only by innovation can we do our work well," he said. "We've made plans to improve industrial layout and to develop many industries including biomedicine and integrated circuits."
"Only by doing our work well can we effectively respond to trade friction," he said.
Yang Wenji, vice-president of Positec, one of China's largest electrical tools manufacturing enterprises, said that the company had to pay more attention to European and new emerging countries to offset the impact of the trade friction.
"Our trade with the European market has been increasing by 30 percent year-on-year," he said. "We have also seen growth in new markets including Brazil, Russia, India and some Southeast Asian, Middle Eastern and African countries."
The company's sales increased by 15 percent in the first half of this year, according to Yang. "Though the window of the US market is closing, other markets are opening wider. We put forward new products constantly to meet the demands and expand our markets," he said.
Wu Zhenglong, governor of Jiangsu, said in a media briefing in August that enterprises across the whole province are gaining confidence in doing business and overcoming challenges.