No place for 'surveillance' cameras in class
By Ran Yu | China Daily | Updated: 2019-09-07 09:17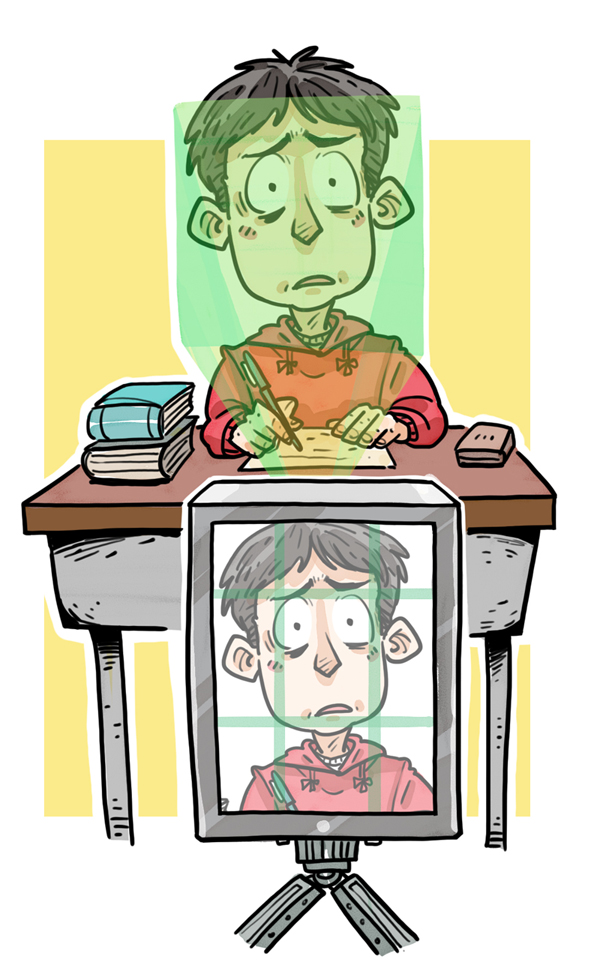 Once students enter the classroom, a face-recognition device automatically tallies their faces with their personal data, completes their sign-in and sign-out procedure, and starts monitoring their behaviors including dozing, playing with mobile phones and even lack of attention.
Isn't that incredible?
China Pharmaceutical University in Nanjing, capital of Jiangsu province, has installed face-recognition systems in some classrooms starting from the new semester, which means playing truant or getting attendance by proxy will become a thing of the past.
On Monday, paper.com.cn quoted the university as saying that it would decide whether to install the face-recognition system in all the classrooms depending on the feedback collected by its educational administration department.
Face recognition is one thing, face monitoring another. By mixing the two, the China Pharmaceutical University administrators would be committing a grave mistake. Capturing students' behaviors including lifting and lowering the head, being absent-minded and dozing in class on camera is not "face recognition". Instead, it constitutes "personal surveillance".
When the students questioned the use of such a device "against" them, a university management official responded by saying: "What we are doing is to make you study harder, yet you still complain. What sort of students are you?"
Classrooms and teaching methods in universities are quite different from those in primary and middle schools. For academic evaluation, colleges and universities use the credit system, under which students achieve the required academic standards, and receive credit points in whatever way they can-which is totally different from primary and middle schools' ranking system, which is based on students' scores.
Under this premise, colleges and universities should follow a relatively tolerant education policy, by laying more emphasis on result-oriented education and paying less attention to the details of the process.
Of course, university students should maintain decorum in class, but they should be subject to procedural norms such as getting a certain percentage of attendance in each semester. Forcing university students to focus more on lessons, as China Pharmaceutical University is trying to do, is not part of the key discipline requirements that universities should put emphasis on to make sure students "behave themselves" in class.
Even if installing a face-recognition device in class to prevent college students from truanting or giving proxy attendance for classmates, to some extent, appears reasonable, the use of such a device to record students' facial expressions, movements and attain other private information about them in real time is unacceptable. The reason: contrary to the apparent aim of prompting students to focus more attention on their lessons, in practice the use of face-recognition devices in classrooms would be counterproductive.
To begin with, treating college students as juveniles is bound to provoke a backlash from them. Worse, classrooms exposed to cameras all the time are inherently repulsive and disturbing to students.
China Pharmaceutical University claims a classroom is a public place, so installing face-recognition devices in classrooms is not an "infringement of privacy". This is not true. A classroom is a public place only for those in it. But for outsiders, it is a closed private space, which they should never have access to.
When a third party peeks through a camera or a monitor to know what's going on in a classroom, he or she infringes on other people's privacy. No one likes to be stared at in the dark, and in a monitored environment, a student will feel ill at ease and therefore cannot concentrate on his/her lesson.
University administrators should respect students' right to privacy as well as their right to choose the way they want to study. They should also trust students' abilities and self-restraint capability. The omnipresence of the face-recognition system will fundamentally destroy the teaching and learning culture, and the humanistic tradition of universities. Which will invite fierce resistance from students.
The author is a media commentator and columnist. The article was first published in GMW.cn. The views don't necessarily represent those of China Daily.