Let juveniles commute alone to and from school
By Yao Yuxin | China Daily | Updated: 2019-09-09 08:26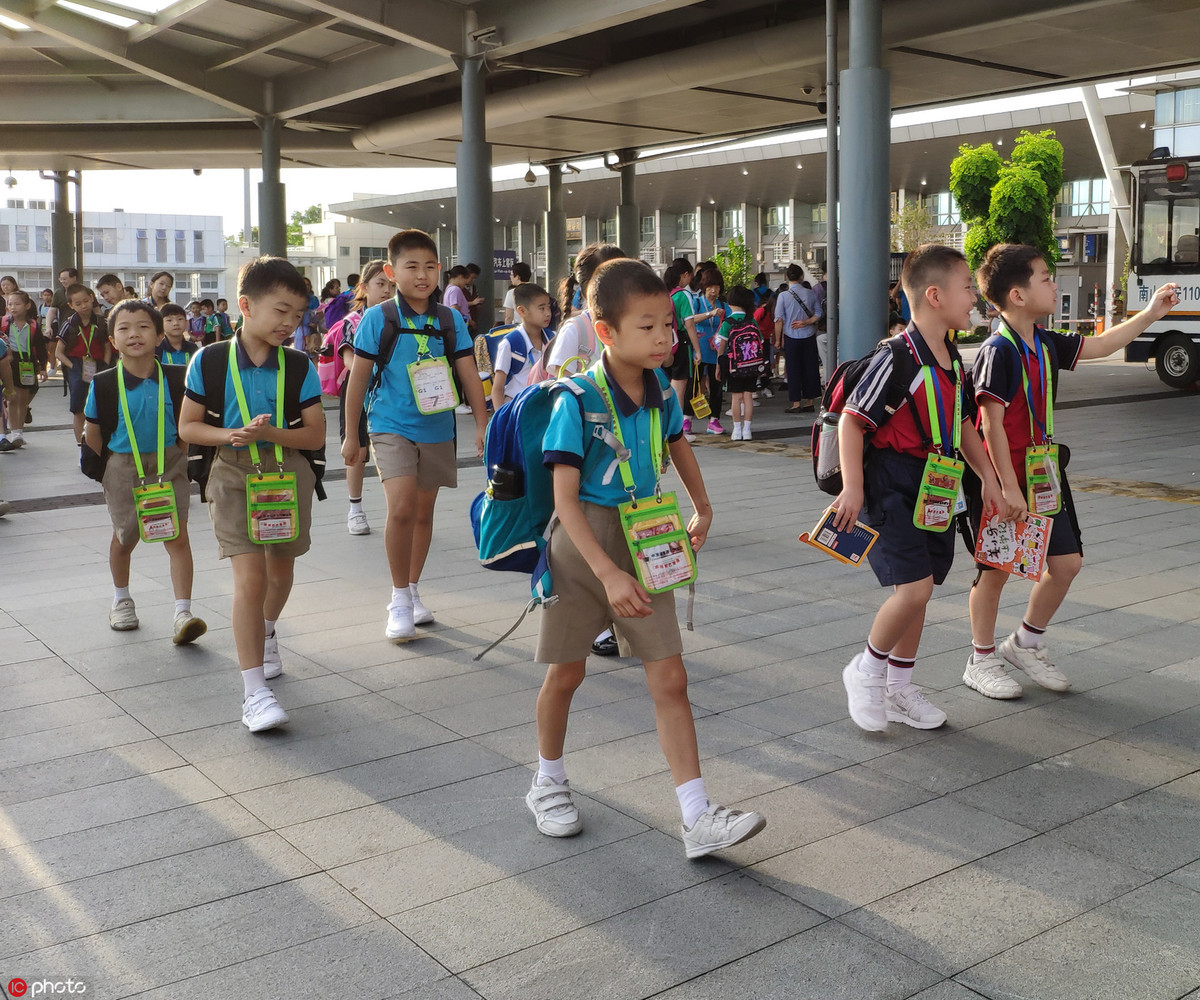 Editor's note: Many Chinese families prefer to drop their kids off at school and bring them back home every day, refusing to let them commute alone even when they are old enough to do so. Why do they choose to take the extra burden? Two experts share their views on the issue at the beginning of a new school session with China Daily's Yao Yuxin. Excerpts follow:
Parents take extra burden for the safety of their kids
Parents and grandparents crowding near schools gates waiting for their kids is a common sight in Chinese cities. It's hard work for many parents and grandparents to make the round trip to and from their children's schools every day. Many couples usually sacrifice their working time to pick up their children or request the grandparents to do so.
Yet many families are reluctant to let their kids commute alone to and from school even when they are old enough for safety reasons, because of some news that students have been caught in traffic accidents or kidnapped by child traffickers on their way to school or home. Such news make parents anxious for the safety of their children.
It's easy to understand the concern of parents whose children are in kindergarten or junior school. However, some parents insist on dropping their kids off at school and picking them up after school even after they graduate to middle or high school, which is unnecessary. Such parents should understand that their over-protective nature would compromise the kids' independence and prevent them from learning how to deal with emergencies even when they grow up.
In addition, as the healthy growth of kids does not depend solely on the family, the authorities should take appropriate measures to build a safer society to ease parents' concerns. Chu Zhaohui, a senior researcher at the National Institute of Education Sciences
Children should be taught to deal with emergencies
Many parents follow a fixed routine of accompanying kids to school and back home every school day not because the children don't know the way but because they are worried about their safety.
Yet not all such parents want to mollycoddle their kids. They drop them off at school to ensure their safety. So the authorities should strengthen the public security system to ease such parents' fears.
In fact, some parents are forced to follow the fixed routine because of their choice of school. Due to the imbalance in educational resources in different districts, some families like to send their kids to "good" schools even if they are far from home, rather than the nearby ones because they consider them to be "substandard".
However, the healthy development of kids could be compromised if parents continue to drop their children off at school every day even when they are old enough, say 10 years old, to commute alone. This not only increases the families' burden but also prevents the children from developing an independent spirit.
So parents should teach their kids how to avoid potential danger, as well as how to deal with emergencies independently, because they cannot protect them from dangers forever. For instance, they should tell their children to seek help from police officers or elderly people whenever they sense danger, and give them mobile phones which will allow them to maintain regular contact with family members.
Chinese parents could learn from their Japanese counterparts how to bring up kids, because Japanese parents rarely drop their kids off at school or fetch them from school. Instead, Japanese parents encourage their children to accompany schoolmates to school and back home.
Besides, regular interaction with schoolmates along the way is an important part of socialization for school kids, especially after they enter primary school, because often kids who are bullied in school rarely mix with their fellow students.
If parents are still worried about the safety of their kids, they can make a rotational arrangement with community members so that one parent accompanies five or six children from a community to school and fetches them back one day of the week to avoid the huge waste of manpower.
Sun Yunxiao, a senior researcher at the Chinese Association of Education
The views don't necessarily represent those of China Daily.