Zheng relishing trickier test at star-studded Zhengzhou Open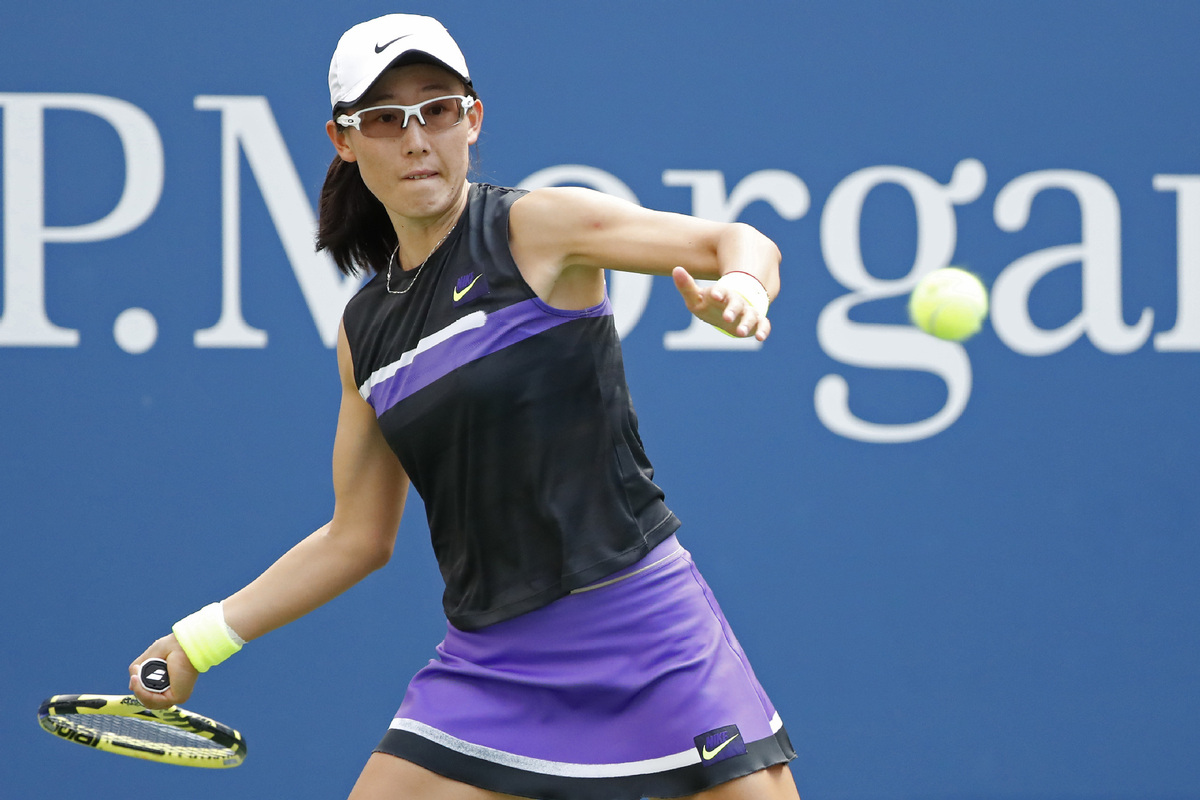 Zheng Saisai faces a tough task to be crowned champion again in Zhengzhou this week, despite the Chinese No 3 rating the Henan province capital as her "lucky city".
World No 38 Zheng defeated compatriot Wang Yafan in last year's final, but with the tournament upgraded from 125K to Premier 700 level, and many big names choosing to kick off their Asian swing there, Zheng will have to battle through a much tougher field at the inaugural ICBC Credit Card Zhengzhou Open.
"The championship that I won in Zhengzhou last year greatly boosted my confidence when I had a very hard time in my career," said Zheng, who in August won her first WTA title at the Silicon Valley Classic in California and was a doubles finalist at this year's French Open.
"I have to say that the city of Zhengzhou has a very significant place in my heart. I consider this place my lucky city."
The week-long tournament that starts today offers much more lucrative awards than last year, with a total prize pool of $1.5 million and 470 ranking points awarded to the winner. Next year, the tournament will further boost its profile with the opening of a new state-of-the-art stadium.
Zheng said she hopes to explore the city and enjoy some local cuisine this time after her full schedule last year left little time for sightseeing.
Going all the way again this week would be a truly special feat for 25-year-old Zheng, given the likes of world No 5 Elina Svitolina, Karolina Pliskova (No 3), Kiki Bertens (No 7) and 2017 French Open champion Jelena Ostapenko are all vying for the trophy.
"Starting the Asian swing with the newly created WTA Premier 700 Zhengzhou Open offers a great opportunity to showcase more tennis in China," said Ostapenko. "I am excited that the Asian swing will be starting in Henan province and can't wait to play there."
On Friday, the tournament added yet another major star to the lineup-three-time Grand Slam champion and former world No 1 Angelique Kerber, who earned a wild-card entry following the late withdrawal of Simona Halep because of injury.
"It's always very special to be part of a brand new event and see a new city," said Kerber.
"I'm really excited. I know Zhengzhou is going to be a wonderful new addition to the WTA Tour, especially coming at the start of the Asian swing."
World No 4 Halep said: "I'm disappointed to withdraw from the Zhengzhou as I was looking forward to playing in a new city for the first time.
"Unfortunately I have been experiencing pain in my left ankle and my medical team has advised me it would be best not to play next week. I wish the tournament every success in its first year and I hope to be back next year."
For the local organizer, attracting the world's elite players is recognition for their hard work.
"From the starry lineup of this year's tournament, we see the support from the world's top female tennis players," said co-tournament director Rong Chang'an.
"With limited resources, we've tried our best to ensure a high-quality tournament. We want to leave the players and fans from all over the world with a great first impression of our tournament."
As one of 12 Premier events on the tour, the Zhengzhou Open's promotion is symptomatic of the growing popularity of tennis in China and the country's increasing importance commercially to the WTA. China now stages nine WTA events.
"China is a key market for the WTA and we are glad and honored to help bring this brand new WTA Premier event to the wonderful city of Zhengzhou," said Fabrice Chouquet, the WTA's Asia-Pacific managing director.
"We have no doubt that this will be an excellent tournament and an amazing opportunity to showcase the city of Zhengzhou and the extraordinary culture of Henan."