How to attract more corporate HQ to mainland
By Wei Jianguo | China Daily | Updated: 2019-09-09 09:58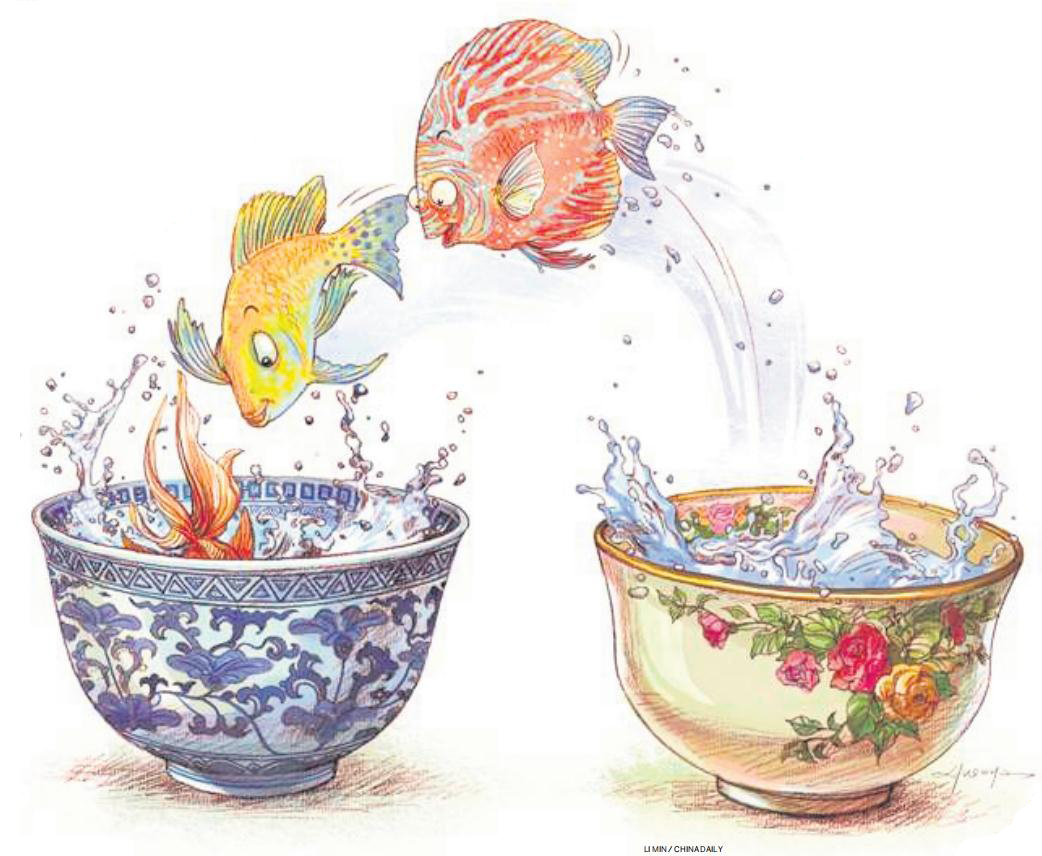 In November last year, while delivering his keynote speech at the opening ceremony of the First China International Import Expo in Shanghai, President Xi Jinping said China will build a world-class business environment.
According to a report by World-World Bank Group on the business environment of 2019, the global ranking of China's business environment rose to 46 from 78 among 190 economies, up 32 places, that signified China as the future's largest economy with the world's most improved business environment and strongest ranking increase.
Few countries try as hard as China does to improve their business environment, with devoted efforts to implement an all-around opening-up policy, although all countries in the world are exerting to improve their business environment.
For a good business environment, it is very important to have a market economy centering on an open, fair, just and transparent legal system.
From January to July this year, China's actual use of foreign capital reached 533.14 billion yuan ($74.3 million), up 7.3 percent year-on-year, which was quite an achievement against the background of global flows of foreign direct investment falling in the past three years.
There is now a torrent of multinational companies keen to set up their regional headquarters in China, thanks to the improvement in China's business environment.
At the end of July, Shanghai was the key base of 696 multinational companies, with 104 of them setting up headquarters for their operations in China (including the mainland, Taiwan and Hong Kong), or Asia, or even larger regions (like the Asia-Pacific). Shanghai is also home to 450 research and development centers.
The city boasts the largest number of regional headquarters and foreign R&D centers on the Chinese mainland.
More importantly, operations at these headquarters push forward further companies' layout of R&D, design and logistics centers in China. The official launch of Lin-gang Special Area on Aug 20 as a newly added part of the China (Shanghai) Pilot Free Trade Zone is likely to attract more headquarters of multinational companies to Shanghai.
However, China still lags behind the top players in attracting multinational companies to build regional headquarters. Although Shanghai has 696 companies' headquarters, the figures for Singapore, Dubai in the United Arab Emirates, Rotterdam of the Netherlands hit 1,200, 2,146, and 800 respectively. The United States has headquarters of 8,000 companies.
To encourage more companies to establish their headquarters, Chinese cities must avoid making three mistakes:
One, they should not focus only on foreign companies; they should not neglect Chinese private companies such as Alibaba and Hangzhou Wahaha Group Co Ltd.
Two, they should not attach so much importance to the economic and trade sectors that they end up overlooking the services sector, particularly its key segments like financing, culture, education, medical care, tourism and fashion.
Three, which is the most dangerous factor, they should not eye only existing big companies but start to pay attention to even promising startups.
More companies are choosing Chinese cities to establish headquarters because China is a huge market with a bulking middle-income consumer group of about 400 million people. China has complete industrial, supply and service chains. It is the world's largest industrial country with all manufacturing sectors. Many Chinese cities either host China's central government departments, or are centers of financing, manufacturing or innovation and scientific research. Beijing, Shanghai, Shenzhen and Guangzhou in Guangdong province and Nanjing in Jiangsu province are good examples in this regard.
What might be the weaknesses of some Chinese cities in hosting company headquarters? Are they lack of preferential policies, skilled talent, capital, or tax reduction?
I think what really matters is the belief that a city should develop together with companies' headquarters.
After a company establishes its headquarters, if there is no follow-up service, or support systems in the form of housing, transportation, education and so on, then it will be difficult for the company to retain talent, and to develop.
When attracting corporate headquarters, Chinese cities often focus on economic and trade aspects, and neglect services. Lack of financial institutions, and cultural and art centers, exacerbates the situation.
Asian Infrastructure Investment Bank is expected to bring about a change, but for the next leap forward, China should make efforts in the following aspects.
First of all, the Chinese government must accord more attention and support to companies. It is important to care for both the total number and layout of company headquarters.
Attached to headquarters, there may be facilities for R&D, industrial design, global logistics, and asset control. All these require all-round support, including in environment-related aspects. In this regard, the Dutch and Irish governments are very supportive of companies operating in their countries.
According to the World Bank Group's report on business environment, China ranked low in indicators such as credit, construction, and taxation. China ranked 73rd in terms of access to credit, 121st in construction permits, and 114th in taxes.
However, China ranked high in the execution of the contract, power accessibility, enterprise establishment, property registration, which were sixth, 14th, 28th, and 27th respectively.
China should take action on its shortcomings, the report revealed, to improve its global rank in business environment.
China should contribute more to the global headquarters economy. The continuity and stability of policies are much valued, so that China could strengthen the implementation of the opening-up policy to attract more corporate headquarters to China.
China will become a first choice for companies to build headquarters within five years, if China makes full use of its advantages and overcomes its weaknesses.
The author is an expert with the China Going Global Think Tank, former vice-minister of commerce, and vice-chairman of the China Center for International Economic Exchanges.