Electricity's future on display
By Cao Yingying and Zhang Dandan | China Daily | Updated: 2019-09-09 13:27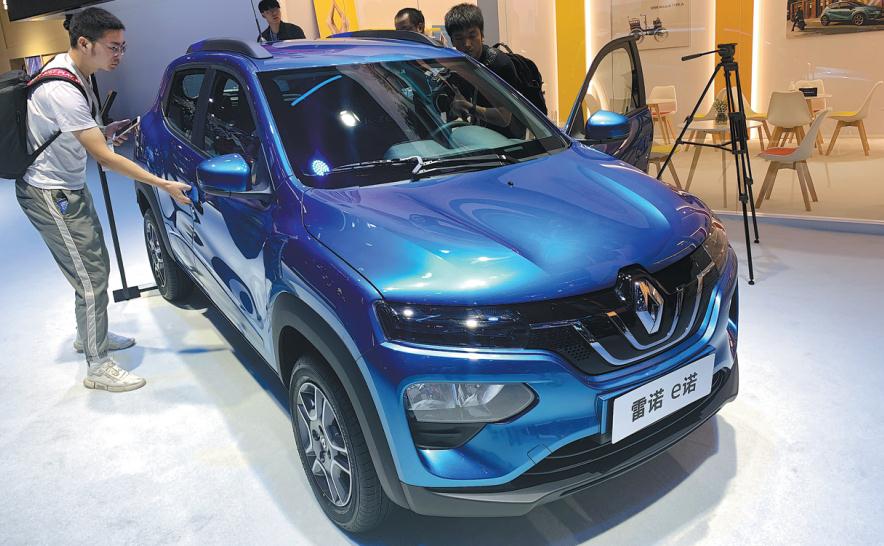 Chengdu auto show showcases latest eco-friendly vehicles
Global carmakers showcased their determination to shift toward electrification and prospects of the new energy vehicles in the world's largest auto market at the 22nd Chengdu Motor Show in Sichuan province, running from Sep 5 to 14.
German carmaker Mercedes-Benz announced on Thursday that the Mercedes-Benz EQC, its first fully electric sports utility vehicle model, opens to booking. The EQC is scheduled to be delivered to Chinese customers in November as German auto giant dashes forward into electrification.
Equipped with the MBUX intelligent man-machine interactive system, the EQC can optimize navigation routes based on the real-time information about energy consumption, road conditions and the service condition of charging stations.
Mercedes-Benz said it is to provide tailored electric auto services for Chinese customers, including installing intelligent charging piles, providing public charging piles and Mercedes-Benz exclusive charging stations, as well as a 24-hour road rescue charging service.
BMW is another German auto magnate that affirmed its determination to develop electrification.
"BMW has announced that by 2023, it will launch 25 electric vehicle models. And most of them will come to China," said Johann Wieland, president and CEO of BMW Brilliance Automotive, in an interview at the Chengdu auto show.
Its joint venture in China, BMW Brilliance will produce the BMW iX3 - the first fully electric model of the BMW X family - in Shenyang next year, which is a big step for the company. The BMW iX3 is produced for the world, Wieland added.
With the country cutting subsidies for new energy vehicles in late June, the new energy vehicle sector has shown signs of a slowdown. According to the China Association of Automobile Manufacturers, sales of new energy vehicles in China fell for the first time in 30 months, sliding 4.7 percent in July from a year earlier.
The association cut its whole-year sales estimate from 1.6 million to 1.5 million for the new energy vehicle sector.
Facing fluctuations in the Chinese new energy market, Wieland noted that the long-term trend of electrification is absolutely right, and that he believed the sales of electric cars and hybrids will continue growing.
The CEO added that the new energy market needs sustainable solutions, which refer to high-quality products, solid working processes, correct company structures and an appropriate level of growth.