Is basketball going the soccer way?
By LI YANG | China Daily | Updated: 2019-09-10 07:33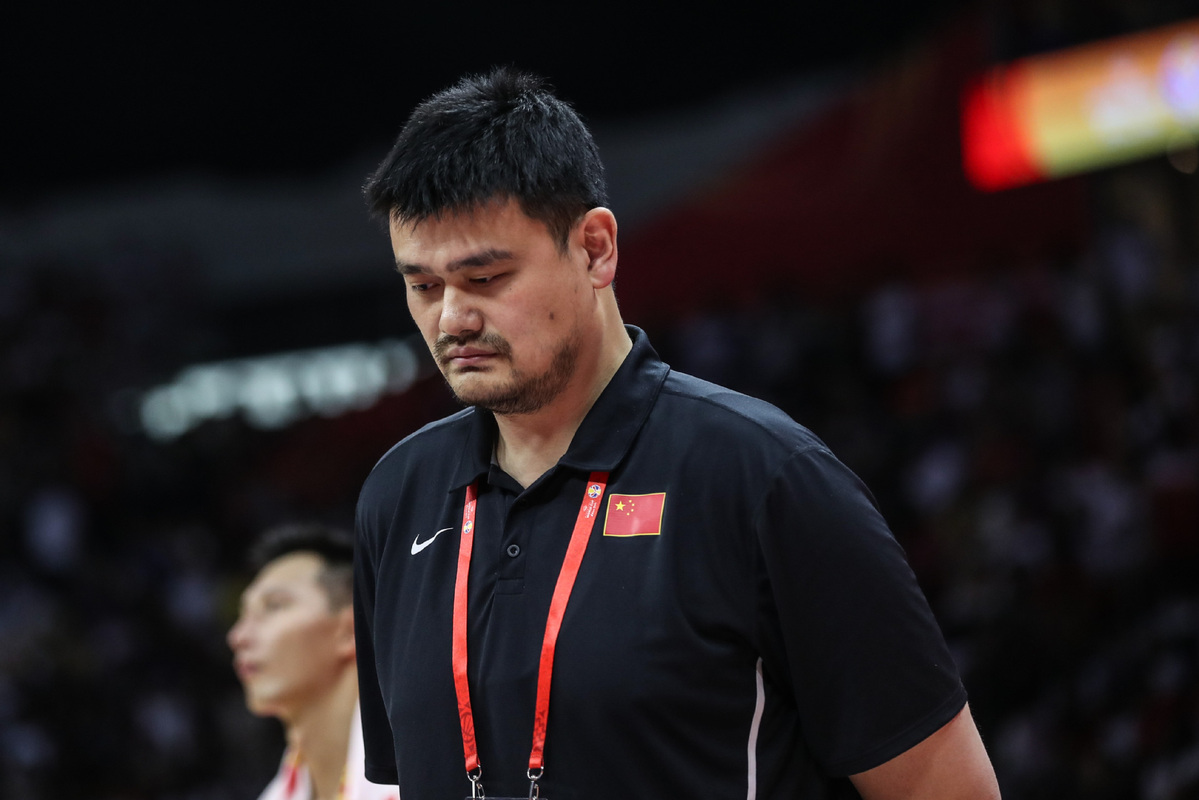 Since the Chinese men's basketball team has participated in all the nine Olympic Games since 1984, hopes were high that it would qualify for the 2020 Tokyo Olympics. But after China lost to Nigeria 73-86 in the classification round for teams outside the top 16 in the Basketball World Cup on Sunday, those hopes have been dashed.
Although China can still win a ticket to Tokyo via the Olympic consolation match in June next year, the chances are remote, as the consolation matches would be even tougher than the FIBA World Cup considering that 24 teams from around the world including Lithuania, Germany, Turkey and Croatia will compete for the last four places in Tokyo. Which means there is just a theoretical possibility that the Chinese men's basketball team will play in Tokyo.
Although Yao Ming, basketball legend and chairman of the Chinese Basketball Association, blamed himself for China's poor performance-before being defeated by Nigeria, China lost to Poland and Venezuela, and won against Cote d'Ivoire and the Republic of Korea-the gap between China and the world's leading basketball countries has widened for which Yao alone is not responsible.
The Chinese men's basketball team should use the FIBA World Cup to evaluate itself. That China has made it to the top-eight teams in the Olympics thrice-1996, 2004 and 2008-prompted many to believe the Chinese team is too strong not to qualify for the Tokyo Games. What they ignored is that many European, South American and African teams much stronger than China cannot qualify for the Olympics because of the continental quota system.
The FIBA World Cup should prompt China to focus more on training youths to promote the game, instead of focusing on the expensive basketball league in which clubs rely heavily on foreign players. Due to the lack of a strong, coordinated nationwide training program, no player has emerged as an able replacement for Yi Jianlian, 32, who has been playing for the national team for 15 years.
As in soccer, the glittering basketball league too will attract foreign players, some of whom may even become naturalized Chinese nationals. Ironically, though, the Chinese soccer team now relies on naturalized players to qualify for the 2022 Football World Cup.
By the way, the Chinese soccer team, without any "mercenaries", lost 0-2 to Vietnam in a warm-up match before the qualification round for the Tokyo Olympics in Huangshi, Hubei province, on Sunday. Even 10 years ago, this would have been headline news. But today few people care about it.