Wang treading carefully with injury 'time bomb'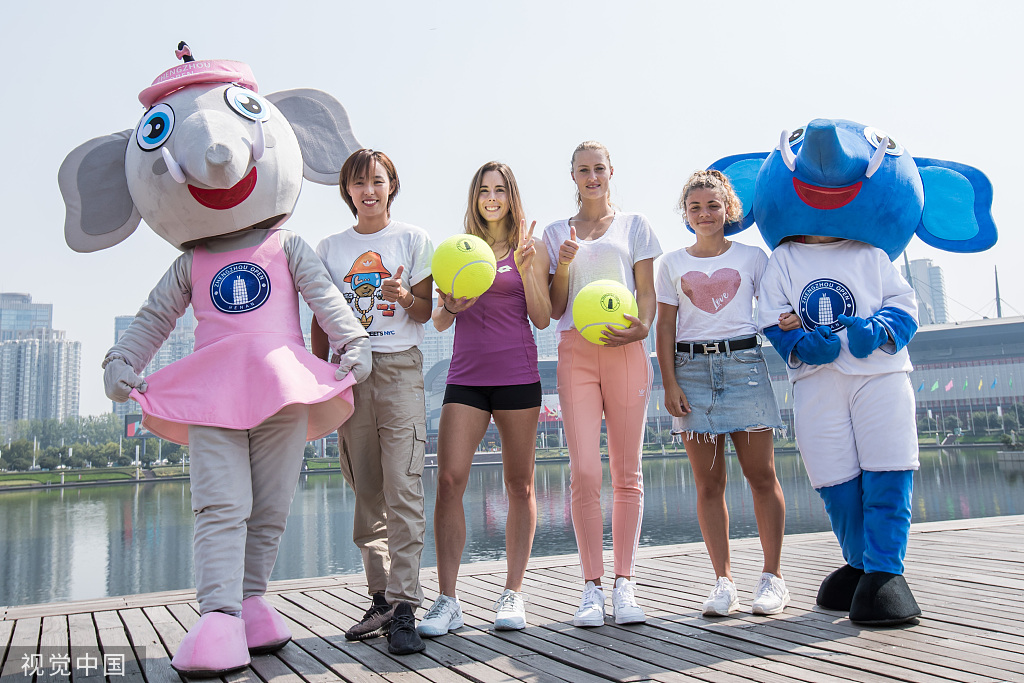 Wang Qiang has revealed she was troubled by a nagging waist injury during her superb run to the quarterfinals of the US Open.
The injury forced China's No 1 to withdraw from this week's Zhengzhou Open, but she still attended the tournament's promotional event on Sunday in the Henan province capital.
"The waist injury is just like a time bomb, and I don't know when it will explode," said Wang.
"Maybe the first minute I'm playing fine and the next minute the injury could come back.
"After Wimbledon, the injury was bothering me and I rested for weeks. I was not 100 percent ready for the US Open and the goal was to gradually find my pace. I never thought I could have such a great performance."
Wang shone in New York, especially during her straight-sets victory over French Open champion Ashleigh Barty in the last 16.
Eventual runner-up Serena Williams halted Wang's progress in the next match, but the tournament was yet another major positive for the world No 12 following a breakthrough season in 2018 when she captured her first two WTA titles and reached the final of the WTA Elite Trophy Zhuhai.
Wang had been hoping to kick off another successful Asian swing at the Zhengzhou Open, which has been upgraded to a Premier 700 event, offering $1.5 million in prize money.
Rest is now her only sensible option.
"Because of the injury, I don't have a clear goal for the second half of this season, and my priority is to rediscover my pace," said the 27-year-old.
"I wish I could repeat the momentum that I had during the second half of last year."
A key factor in Wang's rise up the rankings was her former coach Peter McNamara.
The Australian died in July following a battle with cancer, and Wang said the loss was difficult to cope with.
"He worried that I would know about his condition and I would worry about him," Wang told Tencent recently.
"I knew he had been sick and I could see it, but I did not know his exact condition. We kept in touch during that time. Every time when I asked about his health, he would say, 'I'm fine'."
Wang is now working with Thomas Drouet, and the results have been promising.
"My new coach has helped me to be more confident. No matter if I play well or not, he'll be there to encourage me. He will be with me through the whole Asian swing this year," she said.
Frenchman Drouet is impressed by his new charge.
"I remember when she started with Peter," Drouet told the US Open website. "I was always impressed with the work ethic she had, the discipline she had, the respect she gave to her coach. When I stopped with my previous player, I put her first on the list for this reason.
"I don't pretend that I'm a magician. I just have this discipline and this work ethic every day, on good days and bad. I felt she had this, naturally. When I started with her we really connected well.
"I think she's the kind of player who has this capacity of analyzing, and on the WTA Tour I think this is a big weapon. Secondly, her physicality. She's very athletic. She can improve her power a bit, of course, but these are her two weapons."