Publication of '100 Photographers' book is celebrated
chinadaily.com.cn | Updated: 2019-09-11 02:24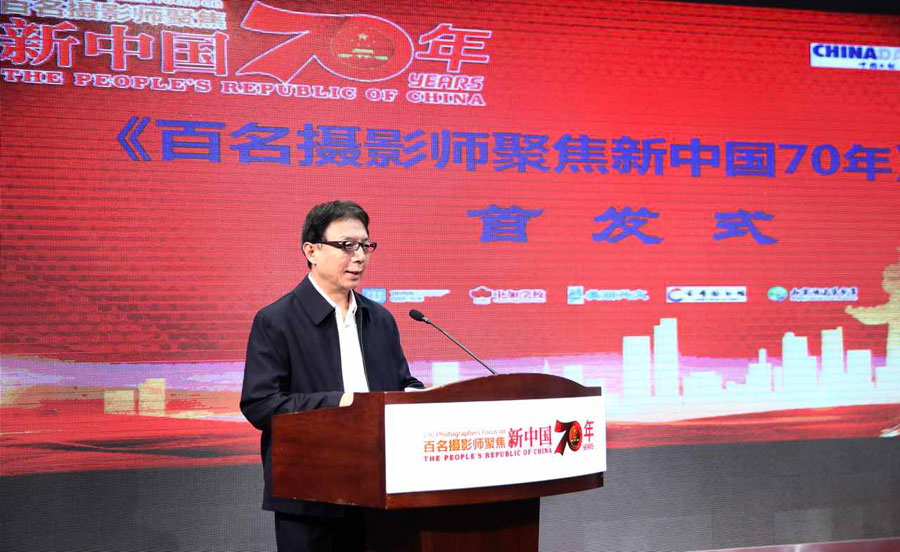 The release of the book "100 Photographers Focus on 70 Years of the People's Republic of China", sponsored by China Daily and China Pictorial Publishing House, was celebrated at the Capital Library of China on Tuesday.
More than 150 guests including Bai Lichen, vice-chairman of the 11th Chinese People's Political Consultative Conference National Committee, Zhou Shuchun, publisher and editor-in-chief of China Daily, and Lu Cairong, the deputy director of the China International Publishing Group, attended the event.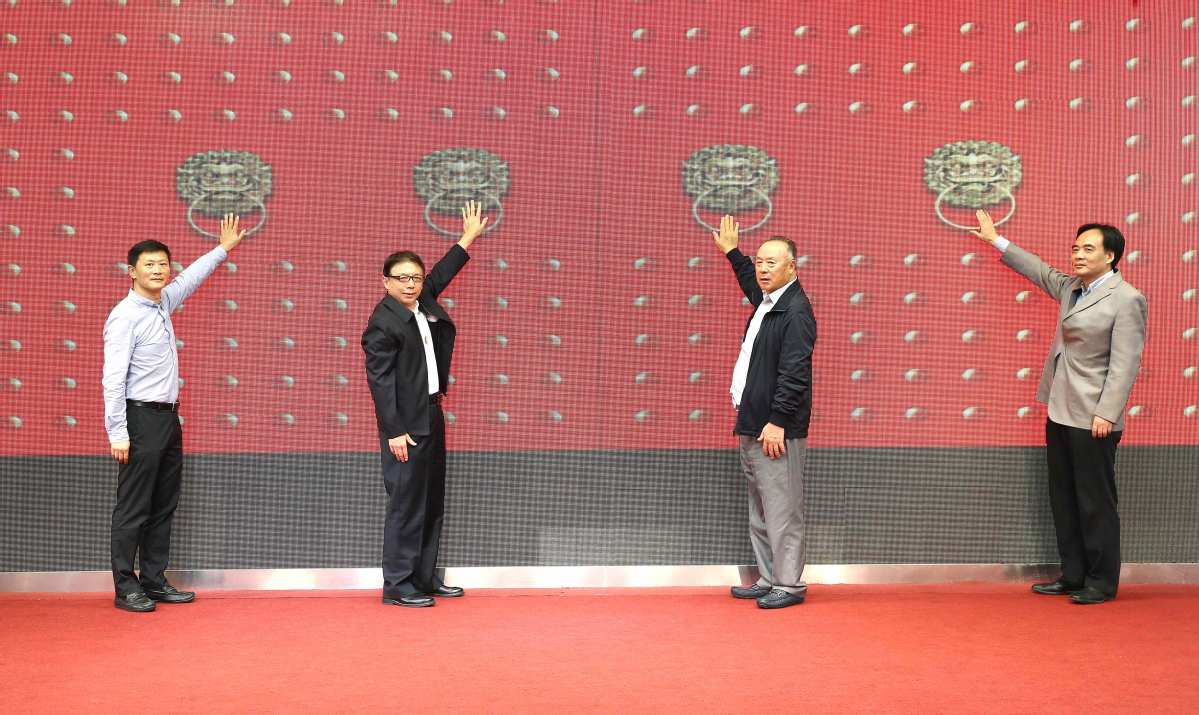 In his address, Zhou Shuchun said over the past 70 years, the Communist party of China has led its people down a road with Chinese characteristics. The hard-working and talented Chinese people have written one Chinese story after another about their efforts to realize their dreams, he said.
He also added that China Daily will continue to do its part as a recorder of stories in this new era and spread them to other parts of the world.
China Daily will use different forms of media to present a true, multi-dimensional China, promote inter-civilization exchanges and mutual learning, and make greater contributions to enhancing China's cultural soft power and the influence of China's national culture, he said.
"100 Photographers Focus on 70 Years of the People's Republic of China'' shows 70 years of historical moments of the new China. It not only shows the development of the new China, but also it is a feast for eyes, reflecting a high level of curation, said Lu Cairong.
This year marks the 70th anniversary of the founding of the People's Republic of China and the launch of the photo book could hardly be better timed and is of great significance, said Li Ge, president of the China Photographers Association, in his remarks at the event.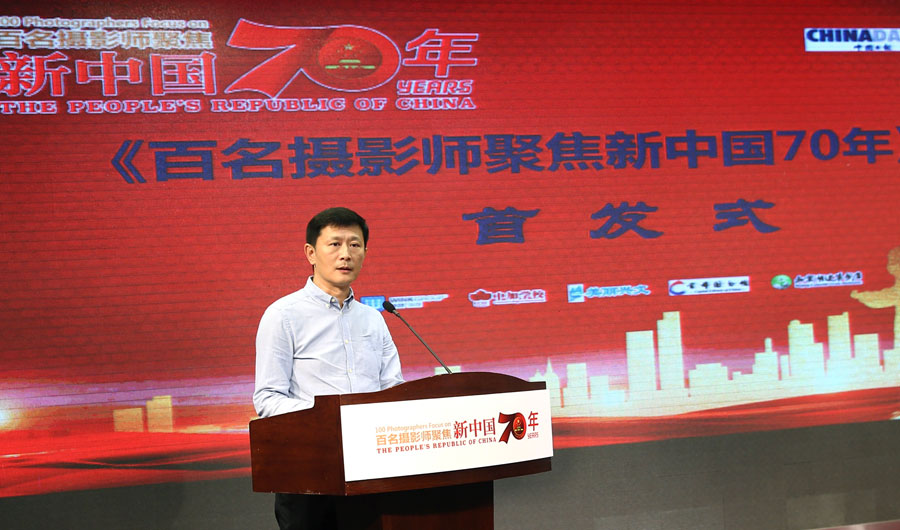 It is an in-depth exposition and faithful representation of the historic transformation and brilliant achievements of New China during the past 70 years, which can help Chinese and foreign readers know China in the new era better, Li added.
The book consists of 374 photos by 283 photographers, each detailing their own images of China's development and documenting the changes in people's lives over the past 70 years.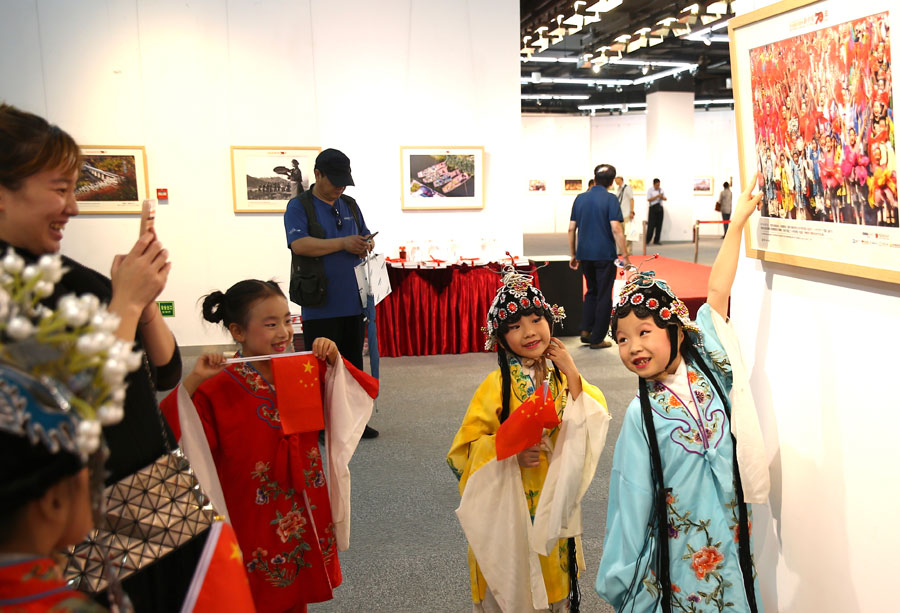 Starting Wednesday, an exhibition of selected photos from the book will tour 20 universities, including the Renmin University of China, Tsinghua University, Beijing Normal University, Beijing University of Aeronautics and Astronautics and Beijing Foreign Studies University, as well as 22 libraries in Beijing.
"100 Photographers' Focus" series, launched by China Daily, is a renowned brand in photography in China. A total of 19 photo books have been published since 2003 and widely praised, of which two have won the China National Book Award.