It's Navarro's habit to put his foot in his mouth
By Zhong Sheng | China Daily | Updated: 2019-09-11 07:46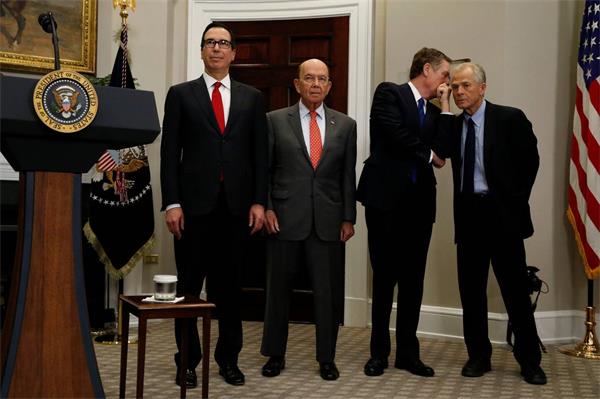 Editor's Note: Harping on the same string recently, Peter Navarro, director of the White House National Trade Council, accused China of committing the "seven deadly sins" and claimed that China is bearing "all the burdens" of the tariffs imposed by the United States. Zhong Sheng, a columnist for People's Daily, commented on Tuesday:

That Navarro is telling lies is obvious. Besides, his remarks are not conducive to resolving bilateral trade disputes. Contrary to what Navarro said, China and the US should take concrete actions to create favorable conditions for bilateral consultations.
Navarro seems determined to disrupt the global market. The US stock market's reaction to his weird remarks partly reflects this. When China and the US held talks and hopes were raised they would settle their trade disputes, the three major US stock indexes rose in tandem. But when the trade frictions escalated or some US politicians pointed the finger at China, the indexes fell sharply.
On Aug 5, the first trading day after Navarro first uttered "seven sins", both the S&P 500 and the Nasdaq Composite suffered their biggest single-day drop in August. That is why some US media outlets have coined the term "Navarro recession". In their eyes, Navarro's fallacies have made it difficult for China and the US to resolve the trade issues and instead intensified the trade frictions.
China has been sincerely advancing the trade talks with the US, but it will never compromise its core interests. Only when the two sides enhance mutual trust can they achieve win-win results through cooperation.
As China and the US have agreed to hold the next round of trade talks in Washington in early October, hopefully the China skeptics in the US administration will stop making irresponsible remarks and take measures that meet the expectations of the people around the world to create the right conditions for the talks.