Board gamers set for one smart move ahead
By Xu Lin | China Daily | Updated: 2019-09-11 08:11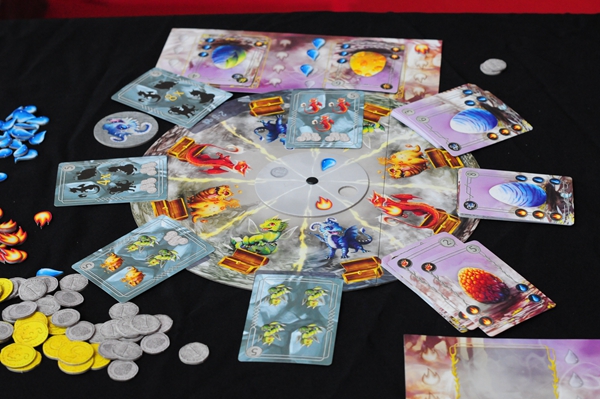 He would first play the game to put himself into the shoes of players and delve deeper into the subject of the game. Then he would decide the styles and details of his illustrations. For example, colors and patterns can convey different meanings.
Dutrait is curious about all kinds of illustrations and learns about them on social network platforms like Facebook, including Chinese illustrations.
"Board games are a universal language for players from all over the world, and the market of illustrations for board games is growing every year," he says.
"Now we use lots of images everywhere, such as on video games and social networks, making people more familiar with images. In board games, images have become more and more important, with more chromatic games and less abstract games. Many players decide whether to buy a game based on its images."
Asmodee, a leading publisher of board games headquartered in France, brought about 200 board games for young people and 50 for children to the convention.
One of its popular products is Splendor, a multiplayer card-based board game. Players take on the role of gem merchants during the Renaissance.
Last year, Asmodee China published an expanded version of the game that included Empress Wu Zetian of the Tang Dynasty (618-907) and Zheng He, the famous Ming Dynasty (1368-1644) navigator.
"Thanks to the emerging Chinese market, our company started to make customized adaptations to overseas board games in recent years, to cater to the demands of the Chinese players," says Zhu Yun, head of marketing department of Asmodee China.
"We chose four games to make these changes, because they're already popular and have a good fan base. Domestic gamers are glad to see Chinese elements in their games, and some overseas gamers may also be interested."
About six months before the launch of the new games, the company will organize contests to highlight them.