Creating a forest fantasy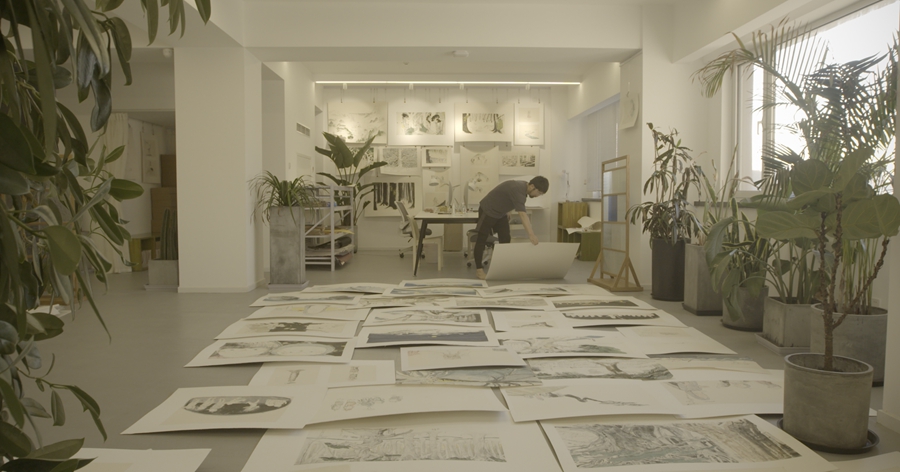 Xiong's new book is unlike his previous picture books which were based on one idea, and he would draw just 32 pages. For the new book series, he plans 12 volumes with hundreds of thousands of words. It's not a picture book or a novel, and Xiong calls it "graphic children's literature", as each book has 20,000 words and each page has drawings.
"I created a whole world for the series, with the stories set in a rather complete and independent world, a sort of mysterious oriental fairyland," says Xiong, adding that he illustrated the stories in the style of Chinese ink-and-wash paintings, and for some scenes, he first printed out 3D models and painted accordingly.