Xi Focus: Strengthening the rank of teachers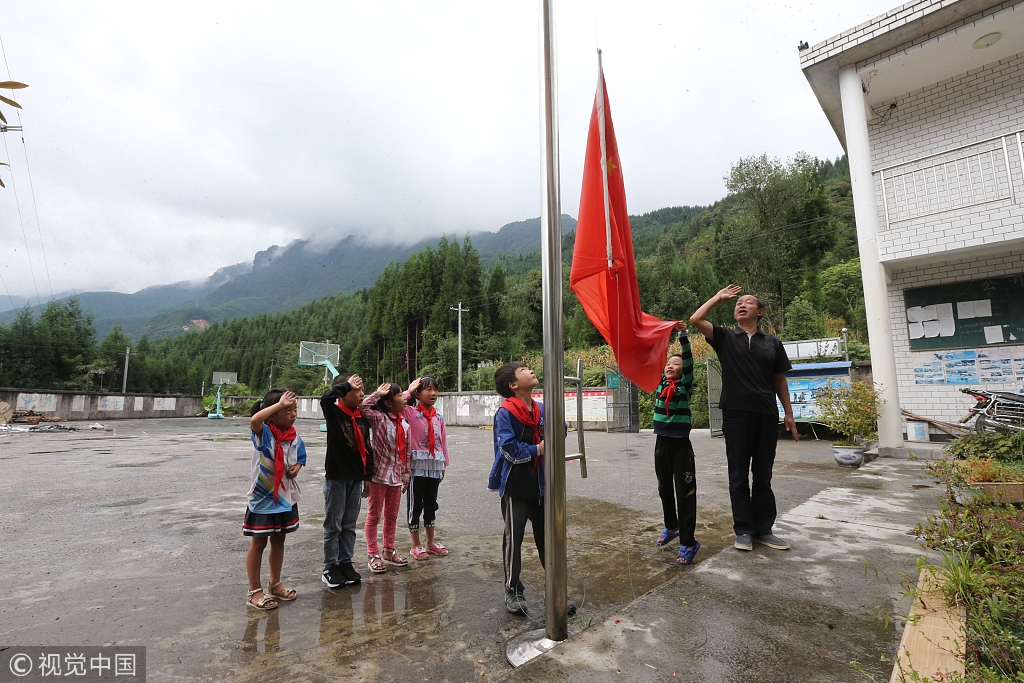 BEIJING -- Tuesday marks Teachers' Day in China.
Education is an area which Xi Jinping, general secretary of the Communist Party of China Central Committee, has paid close attention to.
He considers education as key to the long-term development of the cause of the Party and the country and has made clear instructions on strengthening the rank of teachers since the 18th CPC National Congress in 2012.
The following is a summary of efforts and achievements in this regard.
ATTENTION, INSTRUCTIONS
It appears to be a ritual for the country's over 16 million teachers to receive greetings from Xi on Teachers' Day in recent years.
Amid a tight schedule, Xi over the years has managed to find time to visit various school campuses, chat with educators and write to them, expressing his attention and expectations on education.
In September 2014, during his visit to Beijing Normal University, Xi urged Party committees and governments at all levels to attach utmost importance to the work on nurturing teachers.
He called for fostering a social atmosphere in which teachers are well respected and the importance of education is well understood.
In February 2015, Xi visited the faculty of a primary school in Yan'an, northwest China's Shaanxi Province. He said that education is very important to developing old revolutionary bases and poor areas.
Later in September 2015, Xi encouraged teachers to contribute more to education in poor areas in a reply letter to teachers from southwest China's Guizhou Province.
In September 2018, at a national education conference, Xi called on the Party and society to promote the social norms of respecting teachers and stressed enhancing the political, social and professional status of teachers.
In March 2019, Xi emphasized the role of ideological and political theory teachers who, he said, "should plant a good seed in the heart of their students and help them rightly 'do up their button' from the beginning."
ACTIONS, ACHIEVEMENTS
A series of measures were taken following Xi's instructions.
-- The opinions on strengthening Party building in primary and middle schools as well as institutions of higher education were promulgated.
-- The long-term mechanism for improving and supervising teachers' moral standards was put in place.
-- More exemplary teachers were picked through the selection of model educators, including late geophysicist Huang Danian, a professor at Jilin University who helped China make advances in deep earth exploration.
-- From 2013 to 2019, the central government's budgetary spending amounted to 13.5 billion yuan ($1.9 billion) on a teachers' training program. During this period, 19.8 billion yuan in grants and subsidies was provided to rural teachers.
-- Overall reforms were being pursued in the system of training teachers.
-- The number of full-time teachers in China has kept rising, reaching 16.7 million in 2018. The number of schools topped 518,800 in 2018.
"Today's students are the major driving force that will realize our great Chinese dream: the rejuvenation of the Chinese nation. Teachers are dream builders, undertaking their mission to forge a 'dream team'," Xi said.