Chinese fugitive returns home to stand trial
By Zhang Yan | chinadaily.com.cn | Updated: 2019-09-11 20:49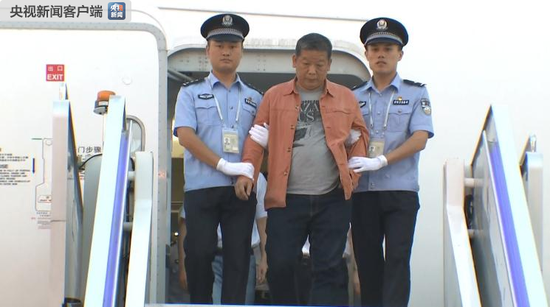 Huang Ping, suspected of economic crimes and one of China's 100-most wanted fugitives, voluntarily returned to China to stand trial after five years on the run in the United States, said the National Commission of Supervision in a statement on Wednesday.
Huang, 56, former general manager of an aluminum processing company in Guangdong province, was suspected of accepting bribes and he fled to the US in May 2014.
In April, 2015, Interpol issued a red notice for him.
"The successful returning of him can reflect the Party's clear attitude and resolute determination to hunt down the fugitives and confiscate their illicit assets," according to the statement.
Since Interpol in 2015 issued red notices for China's top 100 fugitives, 60 have returned from more than 17 countries and regions to stand trial.
"No matter where the fugitives are escaping, we will try every effort to bring them back to justice," the commission said.
"We persuade the fugitives to give up their fantasy and come back to seek lenient punishment."