Brexit lies 'fueling surge of migrants to UK'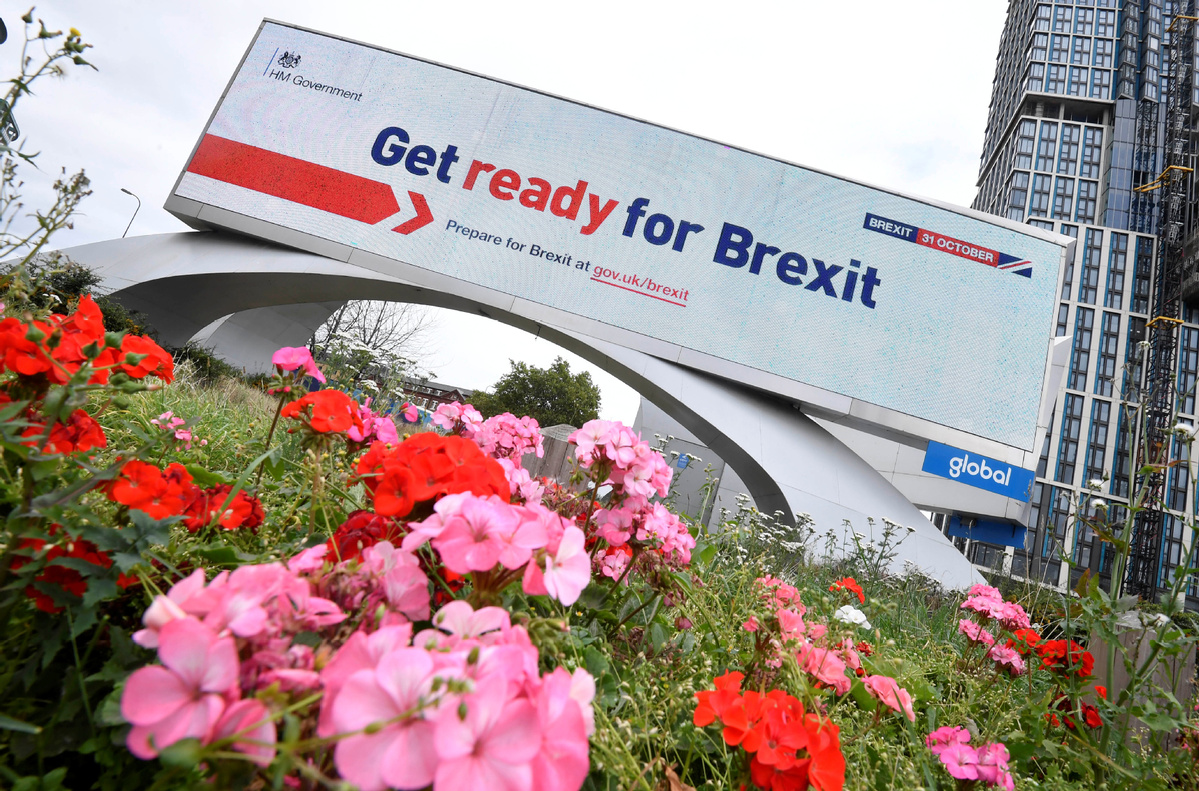 A total of 86 people were intercepted trying to cross the English Channel from France illegally in five separate incidents on Tuesday, the British Home Office has reported, which is said to be the highest ever total for one day.
Two small boats containing 23 people, who said they were from Iran, Afghanistan, Pakistan and the Philippines, were picked up in the first incident, with another boat found later in the day containing 14 people claiming to be Iranian nationals, 3 Iraqi and 1 Vietnamese.In a third incident, a boat with 23 Iranian and Ethiopian migrants on board was intercepted.
More than 1,100 people have crossed the Channel in small boats this year, with 336 attempting the journey last month. French politician Pierre-Henri Dumont, whose constituency is in Calais, from where many of the migrants begin their crossing, said numbers were rising because of the traffickers spreading untrue rumors about the impact of Brexit.
"Smugglers say to migrants: 'If the UK leaves the EU, you will not ever be able to cross the Channel'," he said. "It's a lie, because it won't change anything. Smugglers are giving fake news to migrants, but it's for them to earn money."
He said French police were doing all they could to keep the problem under control. "We need to understand that we cannot monitor 400 or 500 kilometers of coast," he added.
The Strait of Dover, where many of the attempted crossings take place, is officially recognized as the world's busiest shipping lane, with between 500 and 600 ships going through it each day.
In recent weeks, there have been at least two deaths resulting from people trying to cross, with Dutch authorities having recovered the body of an Iranian woman who fell out of a dinghy and drowned, and the body of an Iraqi man having washed up in Belgium, wearing a home-made life jacket made of empty plastic bottles.
"Crossing the Channel in a small boat is a huge risk," said a spokesman for the British Home Office.
"The criminal gangs who perpetuate this are ruthless and do not care about loss of life.
"We are working closely at all levels with the French authorities to tackle this dangerous and illegal activity. In addition, Border Force cutters are patrolling the Channel and we have already deployed equipment including drones, CCTV and night vision goggles."
The latest reports of crossings came at the same time as Turkey's President Tayyip Erdogan called for more help trying to control the influx of refugees from Syria, saying he would reopen the route for them to cross into mainland Europe if more international aid was not forthcoming.
Turkey currently has more than 3.5 million Syrian refugees, driven out of their homeland by the conflict raging since 2011. But Greek Prime Minister Kyriakos Mitsotakis said Erdogan was trying to threaten his country and the European Union, and added that the EU had already given Turkey 6 billion euros ($6.6 billion) to help deal with the crisis.
Today's Top News
Editor's picks
Most Viewed