Belt and Road Initiative nations push media unity
China Daily | Updated: 2019-09-12 09:10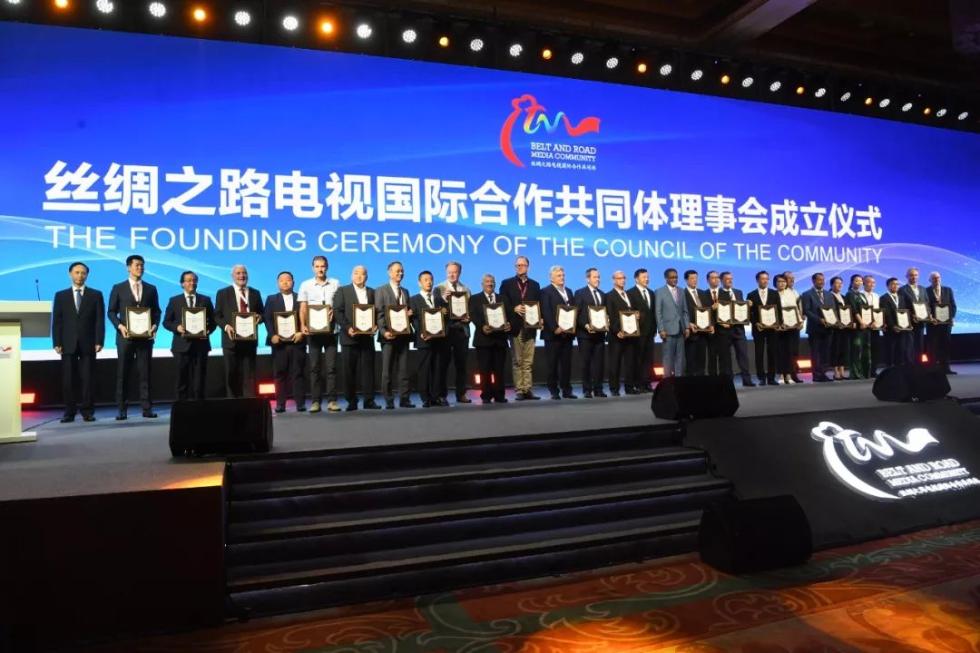 Participants of the Belt and Road Media Community have agreed to promote media exchanges and bring more award-winning programs, documentaries and reports about countries involved in the Belt and Road Initiative.
They made the announcement during the community's 2019 summit forum, held in Beijing from Monday to Wednesday.
The community is the world's first coalition aiming to promote media ties for countries involved in the initiative, which was forwarded by China's central leadership in 2013. Members of the community include 130 institutions from 58 nations and regions.
"The community will help enhance people-to-people exchanges and mutual understanding for countries involved in the initiative, and we'll be seeing even more enticing stories and better ties and convergence," said Wang Xiaohui, deputy head of the Publicity Department of the Communist Party of China Central Committee.
A governing council of 29 media and production outlets from 23 countries and regions was also set up at the summit, aiming to promote cooperation in various areas, including news production and media industry alignment.
Shen Haixiong, president of China Media Group and head of the council, said that over the past three years there have been concrete results coming out of international cooperation across the board.
"China Media Group and the community hope to engage more people and create a bright future for global media," he said.
Abdelrahim Suleiman Ahmed Elkheir, secretary-general of Arab Broadcasting Union, another member of the newly established council, said: "I think this is a great and very timely project, especially with all kinds of new technology coming along right now.
"I also anticipate more in-depth cooperation between Arab and Chinese media. This will benefit everyone."