Young artisans keep the creative spirit of Suzhou alive
By Zhang Kun | China Daily | Updated: 2019-09-12 09:23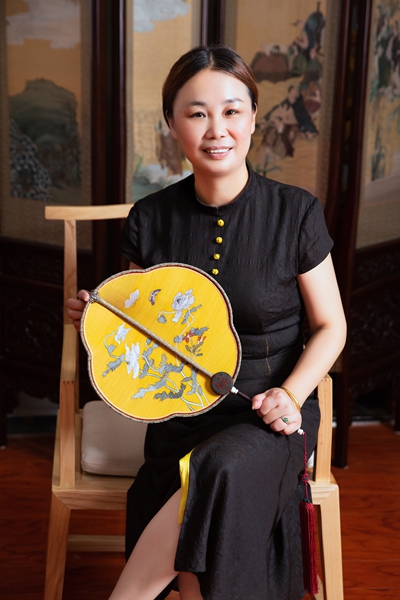 "Today, we work mainly with olive pits because they are harder and larger than peach pits, and easier to carve," says Zhu, who grew up in Zhoushan village in the suburb of Suzhou, a center of pit carving.
As a child, she played in the studios and tried her hand at carving the pits. Later, when she studied at the Nanjing University of the Arts, she made up her mind to make pit carving her career because she loved it.
After training under an experienced master for more than a year, she opened her studio in 2014. At that time, bracelets made of wooden beads enjoyed great popularity in China and she had brisk business.
But soon, cheap pieces mass produced using machines took over the market and the fever cooled down.
"I had to give music lessons and used the income to subsidize my studio," says Zhu. "In the most difficult period, I taught more than 10 children every day. My parents suggested I close the studio and find a proper job, but I wasn't ready to let go."
In 2017, Zhu won a bronze prize at an arts-and-crafts competition in Jiangsu province, which was a major turning point. Since then, her works have been showcased at art fairs and have won support from the Suzhou government.
Now, Zhu has a steady client group on the internet. "There has been lots of publicity for artisans, and people now recognize the value of hand work, which can't be replicated by machines," she says.
"It is a good time to be a craftswoman."