UN agencies help nation on key fronts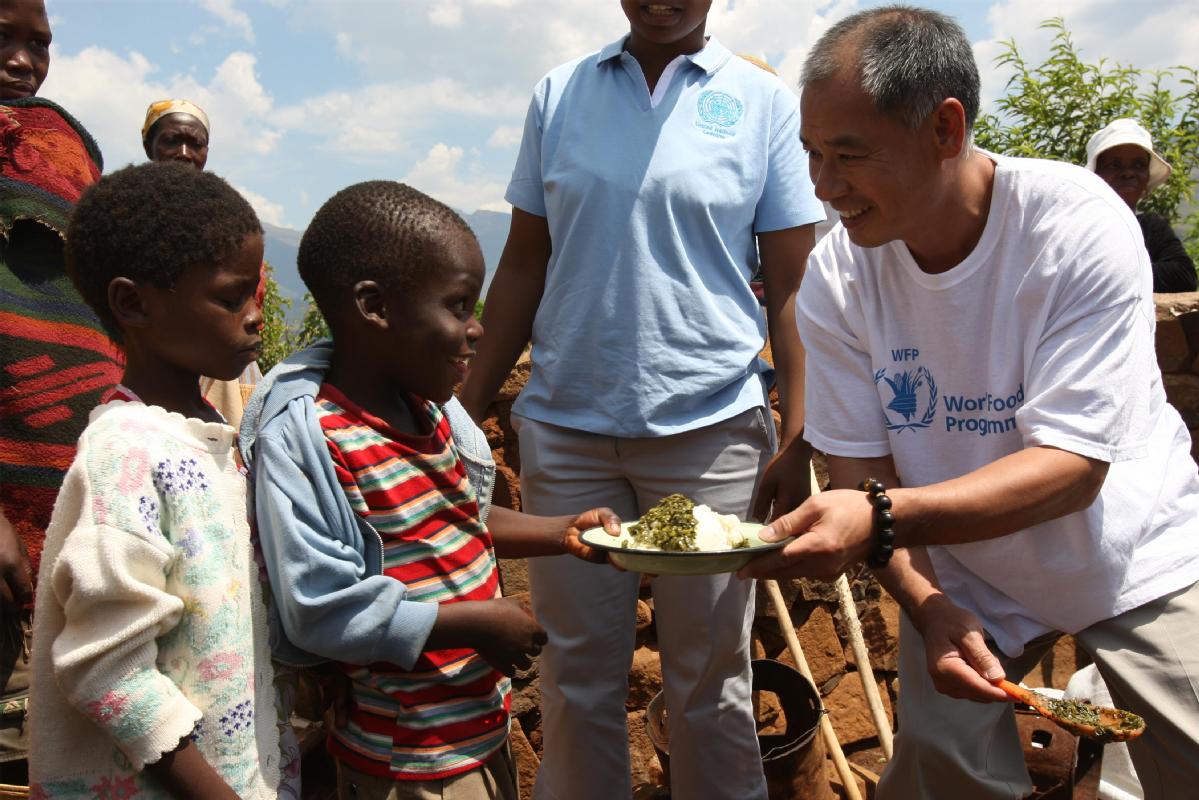 Issues tackled include malnourished children, population growth, refugees
Editor's note: With this year marking the 40th anniversary of United Nations' agencies operating in China, this story looks at how their roles have evolved amid the country's rapid development.
Meng Yutong, a 30-something part-time events hostess, was playing the WeChat game Animal Restaurant when she suddenly saw Xiao Hong, an animated figure, appear in the virtual eatery.
"I feel so hungry. Can I have something to eat?" asked Xiao Hong, a skinny little girl with a broad smile.
As she was treated to a bowl of virtual noodles, Xiao Hong dropped several cartoon hearts on the ground before saying: "The noodles were really delicious. Thank you so much, but many of my friends are still starving. Can you help us?"
Meng, who is from Beijing, collected several hearts, wondering at first if they were a special reward connected to the game, which is played free of charge. But instead, she had just unknowingly helped donate nutritious meals to hungry children in Xiangxi Tujia and Miao autonomous prefecture, Hunan province.
Participants in Animal Restaurant are given more hearts for generosity to hungry patrons, but there is a limit to how many hearts they can accumulate over a given period.
The image of Xiao Hong represents millions of children in less-developed areas of China, with the overall aim of appealing for more people to help them.
The campaign has been jointly launched by the UN World Food Programme and WeChat.
Animal Restaurant players can voluntarily take part in the charitable activity to collect hearts. After the number accumulated by everyone taking part in the game from Aug 27 to Monday reached the required 99.99 million, two enterprises - Xiangnian Food Co and the Yonghui Superstores chain - donated 500,000 nutritious meals to Xiangxi.
According to The State of Food Security and Nutrition in the World 2019 - a report released by the UN, although China has made remarkable progress in improving nutrition, there are still more than 6.9 million children age 5 and younger experiencing slowed growth and malnutrition. Most of them live in poverty-stricken areas.
Since 2017, China has carried out a plan to provide micronutrient supplements for infants and children up to 24 months old. Rural students ages 6 to 15 can also enjoy free school meals under the National Student Nutrition Improvement Program.
"But currently there is no plan to improve nutrition for preschool children ages 3 to 5," said Qu Sixi, representative of the World Food Programme China Office.
In May last year, the WFP started its three-year Preschool Nutrition Improvement Pilot Project in two poverty-stricken counties - Yongshun and Longshan - in Xiangxi. The project is aimed at offering healthy, balanced meals for children at 25 local kindergartens and preschools.
Hunan's experience and the model used there will also be applied in the Guangxi Zhuang autonomous region next month, allowing more preschool children in poverty-stricken areas access to nutritious meals, Qu said.