Reforms to overcome weak links in markets
By Zhou Lanxu | China Daily | Updated: 2019-09-12 10:33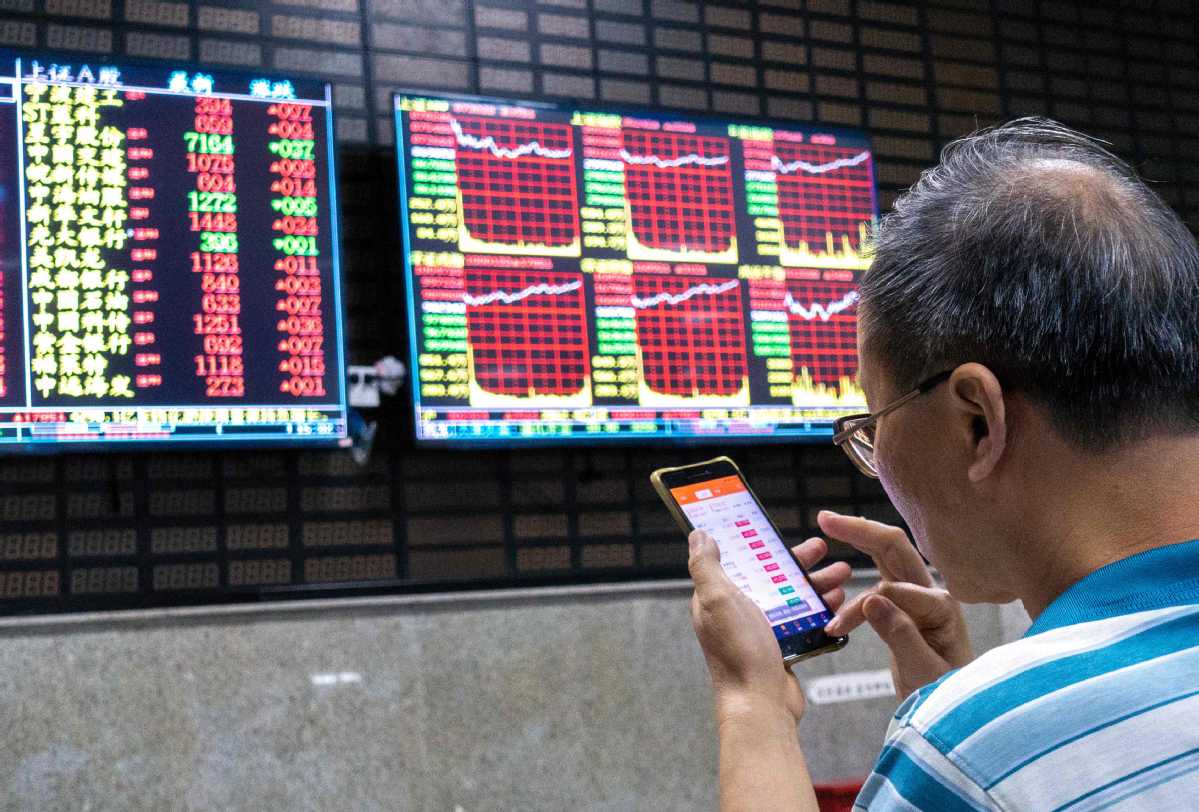 The dozen reforms newly released by China's top securities regulator could go a long way toward addressing major weak links in the country's capital markets and bode well for the market performance of mainland equities, experts said on Wednesday.
The China Securities Regulatory Commission announced 12 main tasks for comprehensively deepening capital market reforms on Tuesday, prioritizing giving full play to the role of the sci-tech innovation board as the test field for reforms of fundamental market rules.
Institutional arrangements that proved effective on the new tech board, including the registration-based initial public offering system, will be gradually adopted across more mainland stock markets, said a CSRC statement.
Specifically, the commission promised to speed up reforms on the ChiNext and the National Equities Exchange and Quotations system - submarkets established for the financing of innovative enterprises and small and medium-sized enterprises, respectively - as part of efforts to redress weak links of China's multi-level capital markets.
Reforms of lower-level capital markets will be stepped up too, as the commission said it will select a number of regional equity markets to carry out pilot projects for institutional innovations.
Securities regulators also called for enhancing the capability of securities firms and pledged to further tailor regulatory measures for different types of securities firms. The development of high-quality investment banks and small and medium-sized securities firms with differentiated business strategies will be encouraged.
Dong Dengxin, director of the Finance and Securities Institute at Wuhan University of Science and Technology, said that the newly released reforms targeted major weak links and problems in China's capital markets and provided effective solutions.
Registration-based reform is imperative for the ChiNext to fulfill its ambition of supporting innovative companies, Dong said, while the lack of business diversity has long plagued the securities sector, whose earnings highly depend on stock market performance.
"The measures showed the unprecedented strength of capital market reform and institutional innovation," Dong said.
"We must keep a problem-oriented mind (in developing capital markets)," Yi Huiman, the CSRC chairman, wrote in an article published in People's Daily on Wednesday.
Securities regulators will continue to explore the capital market development path suitable for China, by complying with the requirements of market-oriented and law-based reforms and drawing on best international practices, Yi said.
Yi specified that the authorities will establish China's system for securities class action lawsuits and improve the rules of civil damages, to strengthen the justice system governing the capital markets and lift the costs of securities legal violations.
President Xi Jinping stressed the need to establish a standard, transparent, open, dynamic and resilient capital market at a high-profile meeting in February, while calling for efforts to address the problem that costs of legal and regulatory breaches in the capital market are too low.
The introduction of the 12 reform tasks marks another milestone in capital market reforms following those in 2004 and 2014, and will have a profound impact on long-term market development, said a report from China Securities on Wednesday.
This will help set a solid foundation for a potential long bullish run of the A-share market, the report said.
Chinese mainland stocks retreated on Wednesday, with the benchmark Shanghai Composite Index edging down 0.41 percent to end at 3008.81 points.