Thirteen Hongs: China's Trade Legacy
By Qiu Quanlin | China Daily | Updated: 2019-09-14 10:52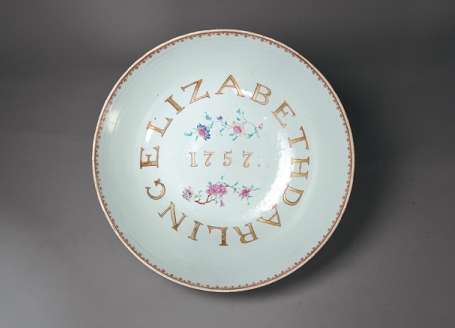 "The exhibition encourages Cantonese businesspeople to keep on moving to compose a new chapter for the 21st Century Maritime Silk Road," Wang said.
On the second floor of the museum, the display of donations from Wang Heng and his wife-well-known Cantonese collectors and entrepreneurs-including many precious cultural relics.
In 2013, the couple donated more than 1,500 antiques that they had purchased abroad. The museum was under construction.
"The splendid history of the Thirteen Hongs is shown by a vast quantity of precious historical documents and the cultural relics from abroad and at home," Wang Heng said.
Items include Guangcai porcelain, pith paintings, Cantonese embroidery, carved ivory, fans, furniture, silverware, enamel pieces, reverse glass paintings, watercolors, oil paintings and lacquer ware.
"They were the main handicrafts made in Guangzhou for export during the Qing Dynasty," Wang said. "Tea, silk, porcelain and other exquisite handicrafts exported through the Thirteen Hongs were very popular in Europe and the United States."
Among the antiques are more than 100 pieces of mahogany furniture of a kind rarely seen in China, and more than 600 Guangcai porcelain pieces made during the Kangxi and Qianlong period, which comprehensively provide visitors with concrete examples for study.
Also, there are pith paintings of various themes-a lost craft that illustrates the prosperity and vibrancy of Guangzhou's business and trade during the Qing Dynasty.
"We hope this exhibition will become a platform for the study of the history of the Thirteen Hongs, and influence more people to make donations," Wang said.