Peace, not Iran, ought to be US target: China Daily editorial
chinadaily.com.cn | Updated: 2019-09-15 21:15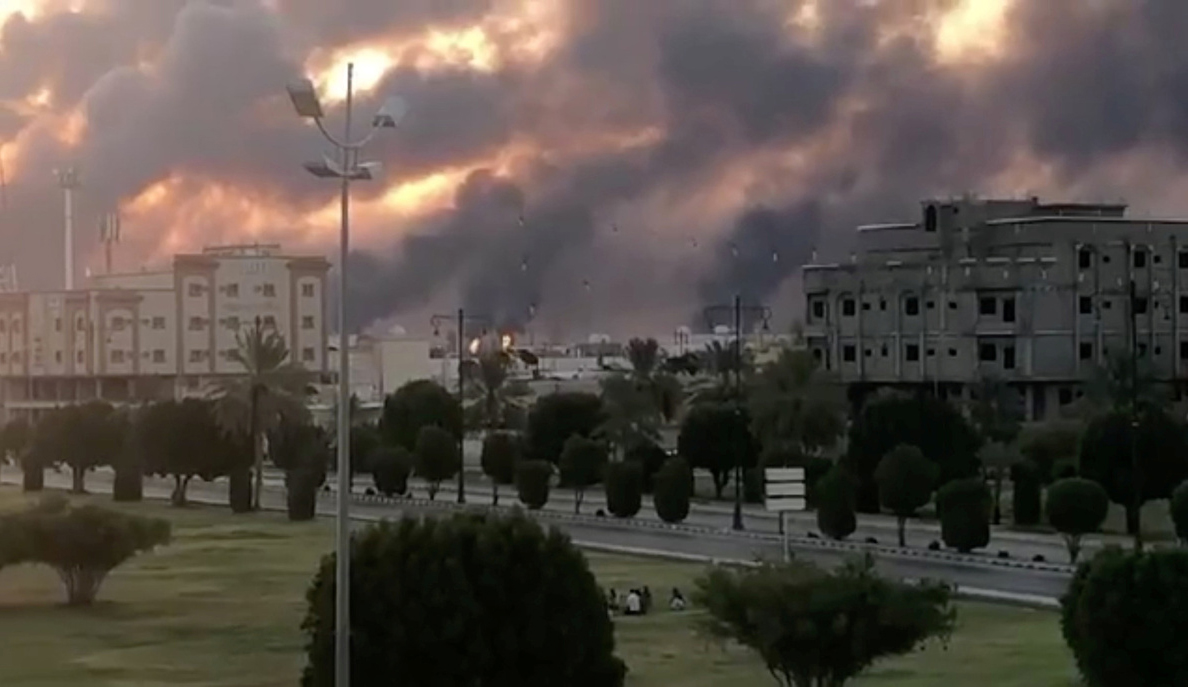 Drone attacks on one of the world's largest oil processing plants and a major oilfield in Saudi Arabia on Saturday sparked huge fires and halted about half of the supplies from the country, sounding a warning to all countries that they beef up security in and around their oil facilities to prevent such attacks and avoid triggering a new round of blame game between the United States and Iran.
The attacks on Saudi Arabia's Abqaiq oil processing facility and Khurais oilfield disrupted the supply of about 5.7 million barrels of crude oil — more than 5 percent of the daily global supply — which Riyadh said would be offset with stockpiles.
It is not difficult to imagine the concern of the international community and the global anger against those behind the drone attacks.
Yet it is irresponsible for countries such as the US to jump to conclusions without having any evidence whatsoever to prove their claims. Although the Iran-backed Houthis, who control the Yemeni capital of Sana'a and other areas in the Arab world's poorest country, claimed responsibility for the attacks, US Secretary of State Mike Pompeo tweeted: "There is no evidence the attacks came from Yemen."
Still, Pompeo blamed Iran for the attacks, alleging that, "Iran has now launched an unprecedented attack on the world's energy supply".
Is there a reason to believe Washington is simply using the attacks to vent its spleen against Teheran?
Saturday's attacks were not the first on oil facilities in a Middle East country. Such facilities have been targeted, albeit on a smaller scale, over the past few months with the flaring up of tensions between Washington and Teheran.
This is therefore the right time for the international community to give a clarion call to defuse tensions in the Middle East given that the global energy supply is at stake. With the US putting "maximum pressure" on Iran, the security outlook for the region, the Persian Gulf and the Strait of Hormuz in particular, has become increasingly bleak.
Washington has already dealt a severe blow to the prospects of peace and stability in the Middle East by pulling out of the multilateral Iran nuclear deal last year. But contrary to its belief, it will not benefit by stoking conflicts in the Middle East. Instead, it will also be scaled by the fire it sparks in the region to fulfill its own narrow political and economic gains.