HK protesters should end violence as residents' livelihoods are at stake
By Wang Yiqing | China Daily | Updated: 2019-09-16 07:42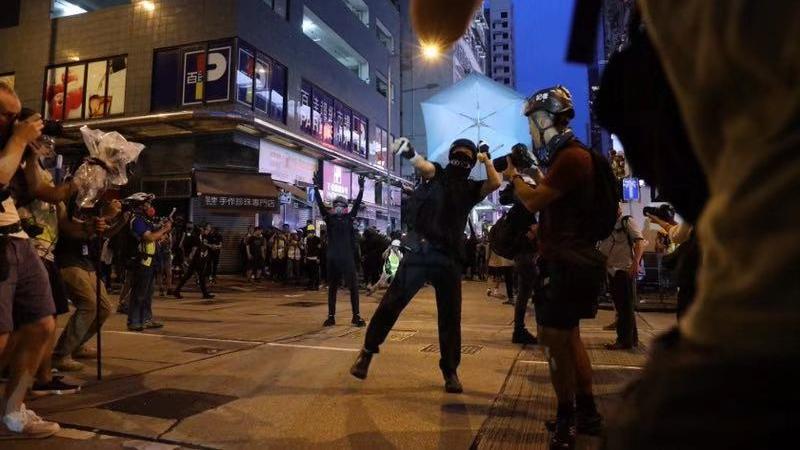 The demonstrations and violence in Hong Kong over the past three months have dealt a serious blow to the city's tourism industry, undermining its image as an international tourist destination and affecting the livelihoods of the city's residents, especially those employed in the tourism industry. China Daily writer Wang Yiqing comments:
August is the traditional tourist peak season for the Hong Kong Special Administrative Region. But the violent demonstrations have kept tourists away from Hong Kong this August.
According to Chen Maobo, financial secretary to the Hong Kong SAR government, tourist arrivals in August dropped by 2.4 million, a decline of 40 percent year-on-year, causing an economic loss of 12 billion yuan ($1.69 billion) to the tourism industry. The occupancy rate in some Hong Kong hotels declined by more than 50 percent, with room tariff dropping by 40 to 70 percent. The retail and catering industries, too, have suffered huge losses.
Worse, Hong Kong's tourism industry estimates that tourist groups, including those from the Chinese mainland, visiting Hong Kong during the upcoming National Day Golden Week will also decline sharply. And since tourism is a pillar industry of Hong Kong, the decline in tourist arrivals will cause immense damage to the city's economy.
More importantly, the chaos in Hong Kong has seriously affected the livelihoods of ordinary Hong Kong residents, especially those working in tourism-related sectors. According to a survey conducted by three Hong Kong tourism labor unions released on Aug 12, more than 1,000 respondents working in the tourism industry said their income had declined by about 80 percent, with about 10 percent saying they had zero income in the past two months.
Ordinary residents have to pay for the mayhem caused by violent demonstrations in Hong Kong. So instead of continuing to hurt the interests of Hong Kong residents and undermine the SAR's economy, the demonstrators should return to their senses and stop the violence.