Too early to say hanfu culture is reviving
By Zhang Zhouxiang | China Daily | Updated: 2019-09-16 07:51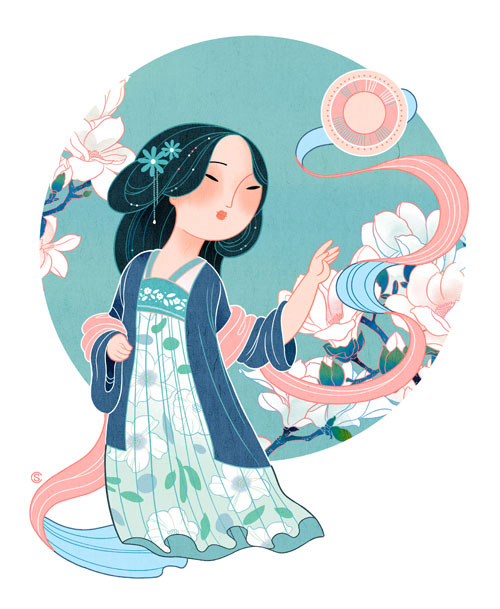 The Hanfu clothing industry is now worth 1 billion yuan ($140.7 million), which has prompted many to say it signifies the revival of Han or hanfu culture. However, it may be too early to call it a "revival", comments China Daily writer Zhang Zhouxiang:
One billion yuan is a huge figure, and that about 2.2 million people in China wear hanfu sounds impressive. But considering that the clothing retail industry was worth of 1.92 trillion yuan in 2017, 1 billion yuan is a small number. Similarly, 2.2 million seems a small number considering that China's population is more than 1.3 billion.
Having played a major role in China's clothing history, hanfu remained popular until the late 1600s. Even the kimono and the traditional Korean costume originated from it. Now that China is on its way to realizing the great rejuvenation of the Chinese nation, it is natural for the Chinese people to show their love for traditional culture by wearing hanfu.
But what is obstructing hanfu's revival despite people's love for it? The lack of a standard seems to be the main problem. The hanfu trend emerged five years ago, so the industry is quite young and many tailors are still learning-from, say, historical TV dramas-how best to make hanfu. But most of these historical dramas are fictional as are many of the dresses the characters wear.
Short-video and live-streaming apps are the other sources that promote the hanfu culture. But most of these live-streamers have their own shops, which means they are propping up hanfu culture to increase their profits. To fulfill their selfish interests, those behind the short videos and live-streaming blame one another instead of working together to revive the hanfu culture.
If the stakeholders seriously want to develop the hanfu culture, they should change their attitude and work together for the betterment of the hanfu industry.