HK disarray after protesters' violent acts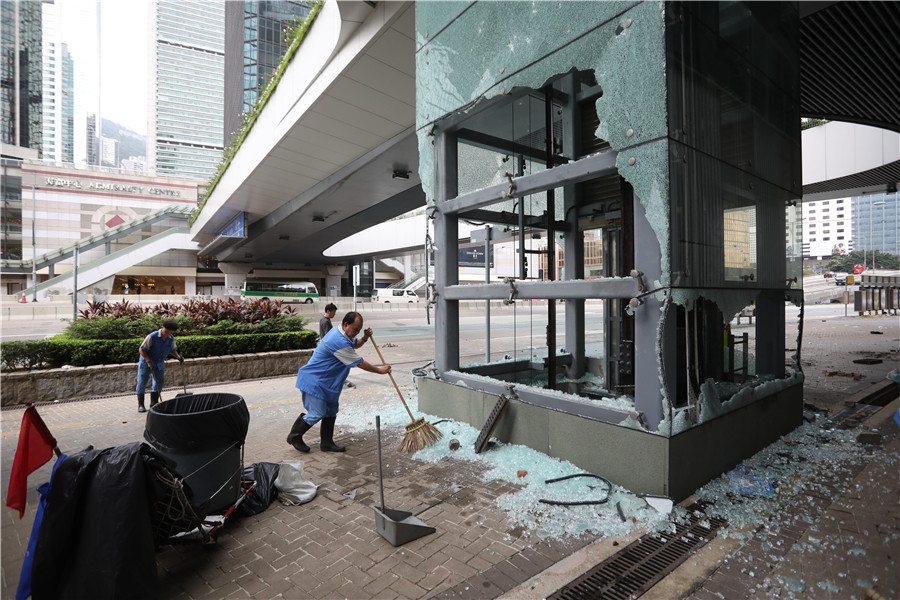 Unlike the usual tidiness and orderliness, Hong Kong's Admiralty and Wan Chai are in a state of chaos and disarray on Monday morning after mobsters went on a rampage for hours on Sunday.
Glass facades of an elevator were shattered. Water barricades were burned. Signs for a bus stop were tossed randomly, with pits and holes dotting the pavement after bricks were pried up and scattered at the sidewalk. Rubbish bins were displaced with waste lying in a mess.