Jinan's wisdom in cultural heritage protection highlighted
chinadaily.com.cn | Updated: 2019-09-17 16:41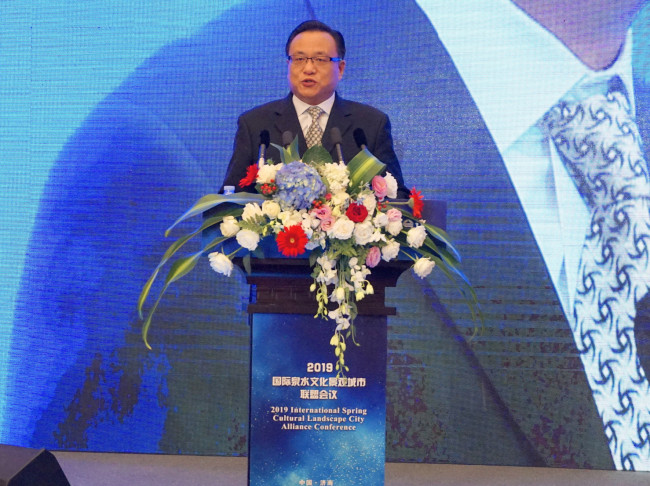 Cultural heritage protection plays a vital role in promoting urban sustainable development.
Sun Shutao, mayor of Jinan, underlined the importance of protecting cultural heritage at the 2019 International Spring Cultural Landscape City Alliance Conference, held on Sept 10 in the city.
The conference invited more than 150 overseas representatives from member cities of the International City Alliance of Springs Cultural Landscape and urged all to unite and work together for the protection of cultural heritage and urban sustainable development.
With a history of more than 4,000 years, Jinan, capital city of East China's Shandong province, has had a uniquely successful experience in cultural heritage protection.
Jinan, dubbed as the City of Springs, boasts numerous springs including 72 famous ones, such as the Baotu Spring and Black Tiger Spring that contribute to wonderfully elegant and much-loved scenery distinct to the city.