Balancing of budgets seen as key task
By Chen Jia | China Daily | Updated: 2019-09-18 09:01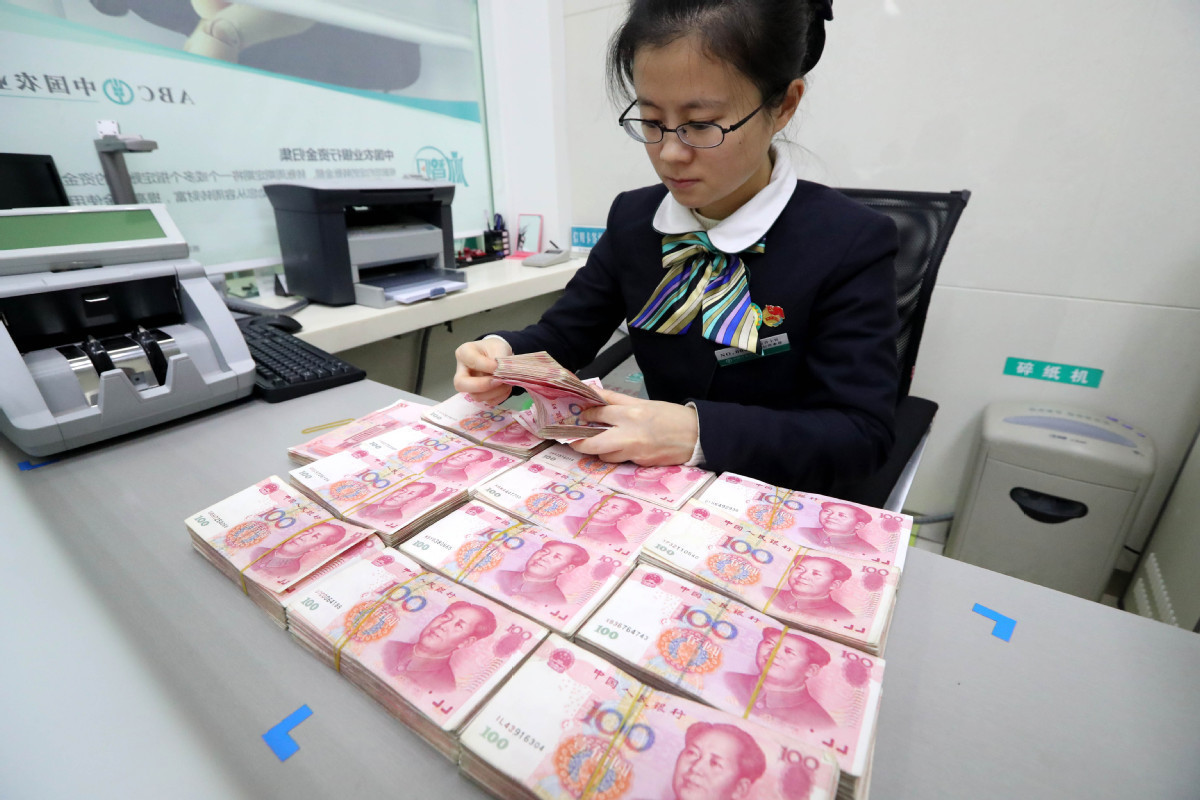 Total fiscal spending increased at a fast pace of 8.8% by August
China is taking measures to maintain balance of fiscal income and spending, to counter economic downside risks and tighten the budget management of local governments, according to the Ministry of Finance on Tuesday.
"From the current circumstance that we know, some provinces, cities and counties have implemented, or planned to implement budget adjustments" to achieve the budgeted income and offset negative impacts, such as slower profit growth in some key industries and industrial restructuring, according to a statement from the ministry.
If certain conditions that can trigger the budget adjustment process could be met, the local governments can conduct the budget adjustment plan in accordance with the Budget Law, the statement said."Whether or not to adjust the budget is determined by local governments according to local conditions."
For the central government, the balance of fiscal income and spending can be secured, as the 2019 budget plan has considered the influences of tax and fee cuts, said the ministry.
The government's general budgetary revenue rose by 3.2 percent in the first eight months, well below the 9.4 percent growth in the same period last year, which was also lower than the full-year target of 4.9 percent, the Ministry of Finance said on Tuesday.
The slower income growth was mainly affected by the tax and fee reduction policy and economic growth slowdown pressure, according to the ministry.
Total fiscal spending, in the meantime, increased at a fast pace of 8.8 percent by August, up from 6.9 percent in the January to August period in 2018, it said.
Local governments' income growth is expected to maintain a relatively lower rate over the rest of 2019, mainly due to the moderated GDP growth and further tax and fee reductions, Amanda Du, a senior analyst with Moody's, wrote in an earlier research. The Chinese government targeted to make tax and fee cuts of 2 trillion yuan ($282 billion) this year.
To implement the policy, the nation's tax income reached a total of 11.71 trillion yuan by August, a decrease of 0.1 percent compared with the same period last year, said the Ministry of Finance.
In order to cover the operating deficits of local governments, the central government is expected to strengthen its transfer payments to local governments and accelerate bond issuance, said Chang Xin, a senior researcher with the National Institution for Finance and Development, a national finance think tank.
Economists expected that the moderated economic growth in August, indicated by a series of key indicator released by the National Bureau of Statistics on Monday, may require a more proactive fiscal policy, along with a highly accommodative monetary policy.
Stabilizing economic growth by using counter-cyclical measures, such as accelerating the local government bond issuance by using the next year's quota in advance, could take the center stage of government work in the coming months amid rising external headwinds, Fu Linghui, a spokesman with the NBS, said on Monday.