Supercomputing star
By Li Wenfang | China Daily | Updated: 2019-09-19 09:01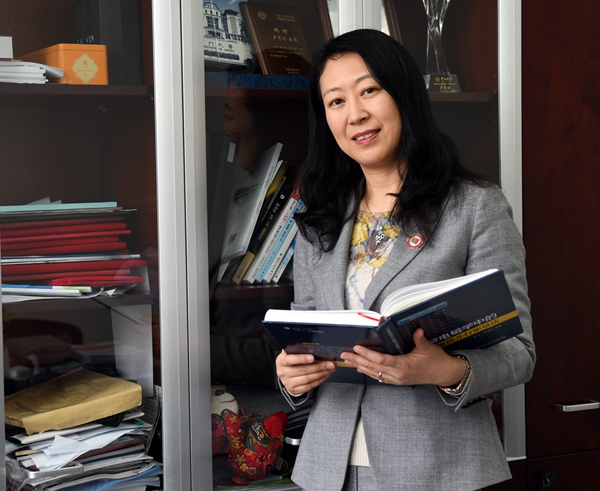 Women like Lu Yutong are a rare exception in this field, Li Wenfang reports in Guangzhou.
When it comes to supercomputing-a field dominated by men-it's unusual to see a woman in high places. But here she is.
Lu Yutong served as the first program chair for the world's oldest conference dealing with high-performance computing, the ISC, which was held in Frankfurt, Germany, in June.
Lu is unusual in China, too. She is director of the National Supercomputer Center in Guangzhou, Guangdong province, and one of 10 fellows of the conference, a group of people deemed to have made important contributions to the advancement of high-performance computing.
Although she has been participating in the event for 10 years and was the first Chinese to deliver a keynote speech at the event in 2015, she sees herself as representing something bigger-the global position of China and the influence of the country's technological achievements.
"If not me, someone else would do it sooner or later," she says, adding that the relatively small club of people devoted to high-performance computing worldwide wants more participation-from research to volunteer work.
Gender equation
Gender parity remains elusive among researchers, according to a UNESCO science report in 2015. Globally, women's participation in research is something of a leaky pipe, it says.
Women are actively pursuing bachelor's and master's degrees and even outnumber men at those levels, with 53 percent of graduates, the report says. But their numbers drop off abruptly at the PhD level. Suddenly, male graduates (57 percent) overtake women. The discrepancy widens at the researcher level, the report says, with men representing 72 percent of the pool globally.
"The sheer drop in female researchers to less than 30 percent globally indicates that serious barriers remain to the full participation of women in science and engineering," the report says."At the transition from master's to PhD level then, as they climb the rungs of the career ladder, a number of women are lost to science. Even women who embark on a career in science or engineering often leave their jobs for family reasons or change career paths more often than men."
Nevertheless, Lu says, in the field of supercomputing, where men greatly outnumber women, they are not competitors but colleagues, because the project is massive and calls for concerted cooperation in a team of only a few hundred people.
"We work for the same cause," Lu says. "I don't think women have obstacles in scientific research. They are by no means inferior in intelligence or capability to men. They should not set limits on themselves and should instead make their presence felt in their professions, capitalizing on their strong logic and communication skills."
Lu's career in supercomputing started before university graduation, when one of her teachers was involved in the development of the Yinhe-2. Back then, all the programs used character-based interfaces and any typographical error would mean starting the work all over again.
Lu needed to concentrate and take every step patiently.
"The older generation of workers for the Yinhe project developed the processor and all the hardware and software independently and with meticulous care," she says. "Their spirit has been passed on all the way to Tianhe-2."