Overseas study no longer only for the elite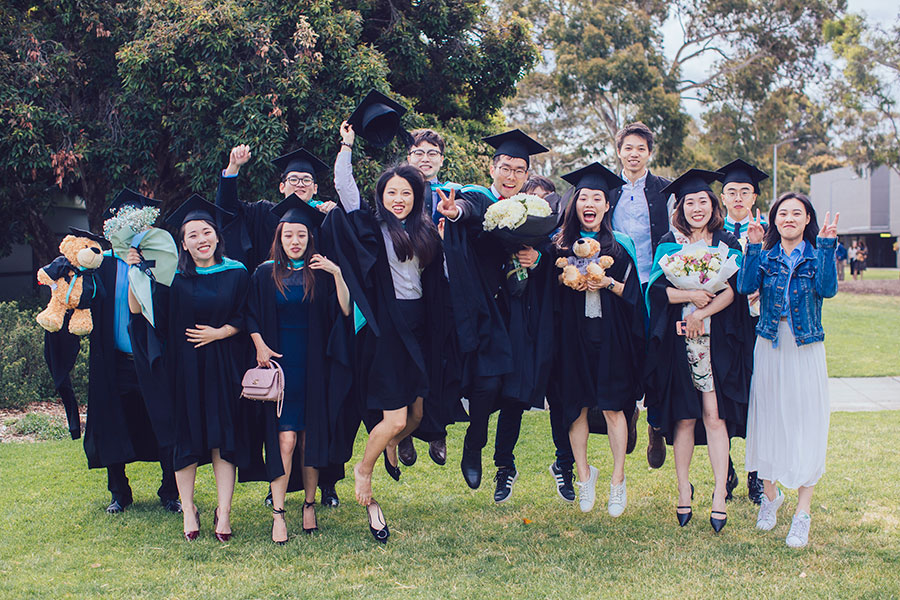 In recent decades, millions of Chinese have attended schools and colleges in other countries. Zou Shuo reports.
Editor's note: To celebrate the 70th anniversary of the founding of the People's Republic of China, we will publish a series of stories reflecting on changes and developments in fields such as law, education, transportation and the environment. This is the third in the series.
"My son has been enrolled by a university in the United States.""I will go to a Canadian university as a visiting scholar next month." "It's so hard to find a job in Europe, so I will return to China after I graduate."
Sentiments such as these have become increasingly common among Chinese students as the country's economic growth and rising income levels mean that going overseas to study is no longer only for the elite.
As the country further opens up to the world, going abroad to study has become a common activity, with self-funded students accounting for the majority of those heading overseas.
Last year, 662,100 Chinese went abroad to study, a rise of 8.83 percent from 2017, according to the Ministry of Education, which added that 90 percent of the students were self-supporting and only 65,800 received public funding.
According to a report in May by Vision Overseas Consulting Co, a subsidiary of New Oriental Education and Technology Group, and Kantar Millward Brown, most parents whose children want to study overseas hold regular jobs, accounting for 43 percent of the total, a rise of 14 percentage points from 2015.
Middle-level managers accounted for 35 percent of the parents, while 22 percent were high-level executives.
It also found that the main reasons students choose to study overseas included expanding their horizons, enriching their life experience and improving their employment prospects and language skills.