Masterpieces of Xu Beihong on display in renovated memorial hall
CGTN | Updated: 2019-09-19 14:16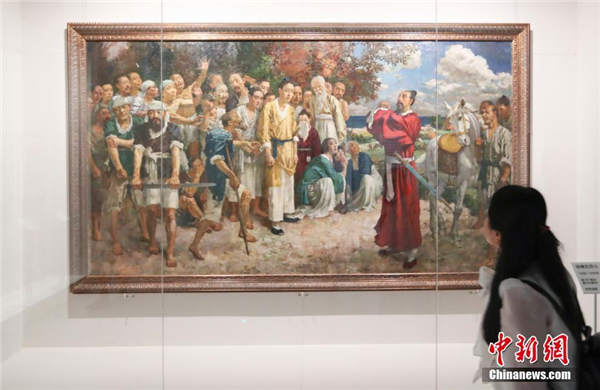 An exhibition featuring over 120 works of renowned Chinese painter Xu Beihong opened at the artist's memorial museum in Beijing on Tuesday, after a massive renovation work that lasted for nine years.
The new Xu Beihong Memorial Museum covers an area of 10,885 square meters, three times bigger than the former, with a collection of 2,416 art works which will be exhibited on a rotation basis.
Xu's masterpieces, including "Running Horse", "Tian Heng and his 500 Retainers," and "Silly Old Man Moves a Mountain," are among the first batch of works on display.
Visitors can also take a tour of Xu's former residence, which has also been newly renovated, while enjoying a pictorial summary of the art master's life and career.
The admission to the museum is free.