Hiddink dismissed as coach of China's Olympic team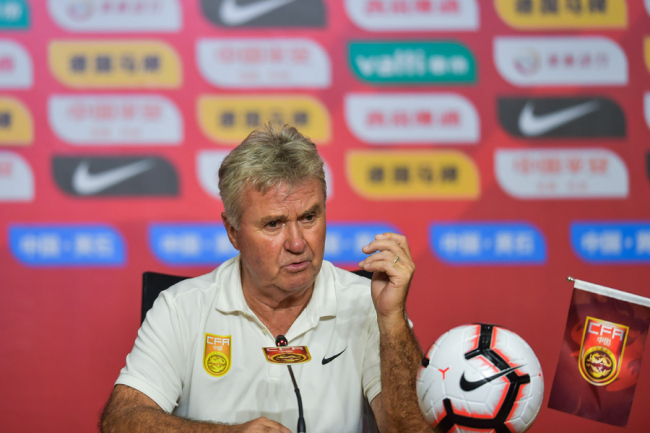 The Chinese Football Association (CFA) has appointed Hao Wei as the executive coach of the Chinese Olympic men's team when a four-member group was announced to be set up here on Thursday in charge of the Olympic qualifiers.
The four-member group includes CFA vice president Gao Hongbo as well as the 43-year-old Hao, former head coach of the Chinese women's team, with the absentee of current head coach Guus Hiddink.
"Due to the ineffective Olympic qualification preparation, the CFA decides to establish a new group fully in charge of the training and match preparations of the Chinese Olympic team," said a statement released by the Chinese football governing body on Thursday.
Last September, the 71-year-old Hiddink was appointed to be the head coach of the Chinese Olympic team. Despite his illustrious coaching career, the Dutch veteran is far from success in China as he only led to four wins out of the 12 official matches. Skepticism emerged after China lost to Vietnam 2-0 at home earlier this month.
From the Olympic Qualifiers to kick off in Thailand four months later, China hopes to get one of the three Asian tickets for Tokyo.