Canada's Rocky Mountaineer offers upgraded train travel experience for Chinese tourists
Canada's Rocky Mountaineer has recently launched new premium travel service that offers travelers Mandarin-speaking hosts and special access to the Canadian Rocky Mountains by train.
The Rocky Mountaineer trains travel only during the day, with overnight stays in hotels, and features over-sized windows so guests don't miss seeing the scenery.
The train takes guests to cities and national parks, and connects the city of Vancouver with Banff, Lake Louise and Jasper in the Rocky Mountains. While off the train, guests can enjoy a variety of activities, including hiking, sight-seeing, shopping and dining.
For 2020, the Rocky Mountaineer is offering two premium vacation packages for Chinese tourists -- with Mandarin-speaking hosts on the train, along with a selection of Canadian-inspired and Chinese-inspired meals.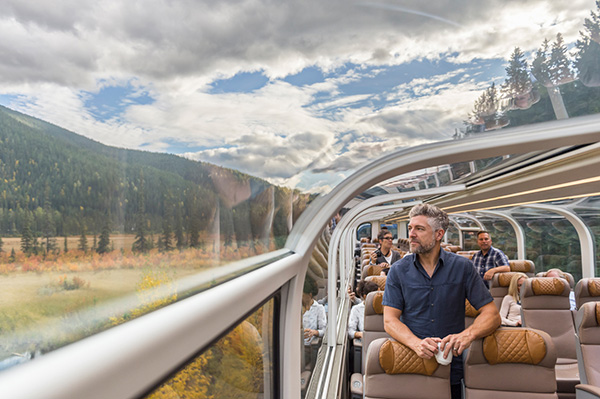 "Rocky Mountaineer is an exclusive travel experience that offers unparalleled journeys in our spacious glass-domed train cars thanks to the pristine scenery, local gourmet cuisine, and attentive service from our onboard hosts," said Steve Sammut, the train company's president and chief executive officer. "And we are so pleased to share our train journeys in the Canadian Rocky Mountains with even more people from China."
According to Fiona Watson,the train company's managing director of sales, APAC, the train has had approximately 1,000 guests from China so far in 2019.
"Our approach to introducing Rocky Mountaineer to the China market is primarily focused on the travel trade and developing mutually beneficial partnerships with established travel agents in China who can help us to reach travelers who are interested in planning a vacation in Canada," said Watson.
`