New TV documentary showcases 70 years of development
By Chen Nan | China Daily | Updated: 2019-09-23 08:41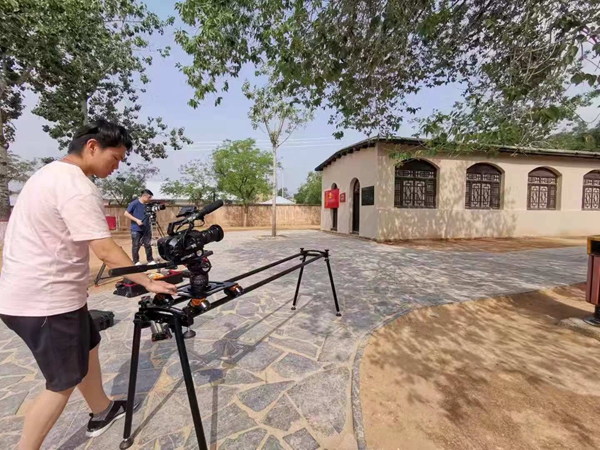 A 24-episode documentary, titled On the Great Road, premiered on CCTV on Sept 16, to mark the 70th anniversary of the founding of New China via a panoramic showcase of the country's progress and development since 1949.
It has been aired daily on CCTV-1 and will run through Friday, with each episode lasting about 40 minutes.
The series, which traces the country's achievements, takes its name from a popular Chinese song written by Li Jiefu in 1963.
According to the director of the documentary, Yan Dong, over 450 people divided into eight teams drove over 37,000 kilometers and traveled to around 25 provinces and regions across the country to shoot the documentary.
The series began with the birth of New China on Oct 1, 1949. The ceremony where Chairman Mao Zedong officially announced the founding of the People's Republic China to the world saw 200,000 people gather in Tian'anmen Square.
"It (that moment) marks the beginning of great social change in the country and it is the start point for all the stories we wanted to tell in the documentary," says Yan, who is known for directing the eight-episode documentary, The Long March, which marked the 80th anniversary of the end of the epic military expedition of the Red Army led by the Communist Party of China to combat the Kuomintang regime during the civil war.
The first seven episodes of the new series focus on the years before 1978.
Valuable historical footage show audiences a country going through historic change, such as how the government transformed the face of society by carrying out land reforms and ensuring women's rights were recognized and protected by law. It also tells the stories of the struggles and sacrifices people made for their country.
"The black-and-white pictures and footage, some of which had never been shown before, will remind the older generations of the hardships the country and its people had gone through. For the younger generations, they will learn about history, and especially about the people who made great contributions to the country," says Yan.