On parched fields, Venezuela's little-leaguers are dreaming big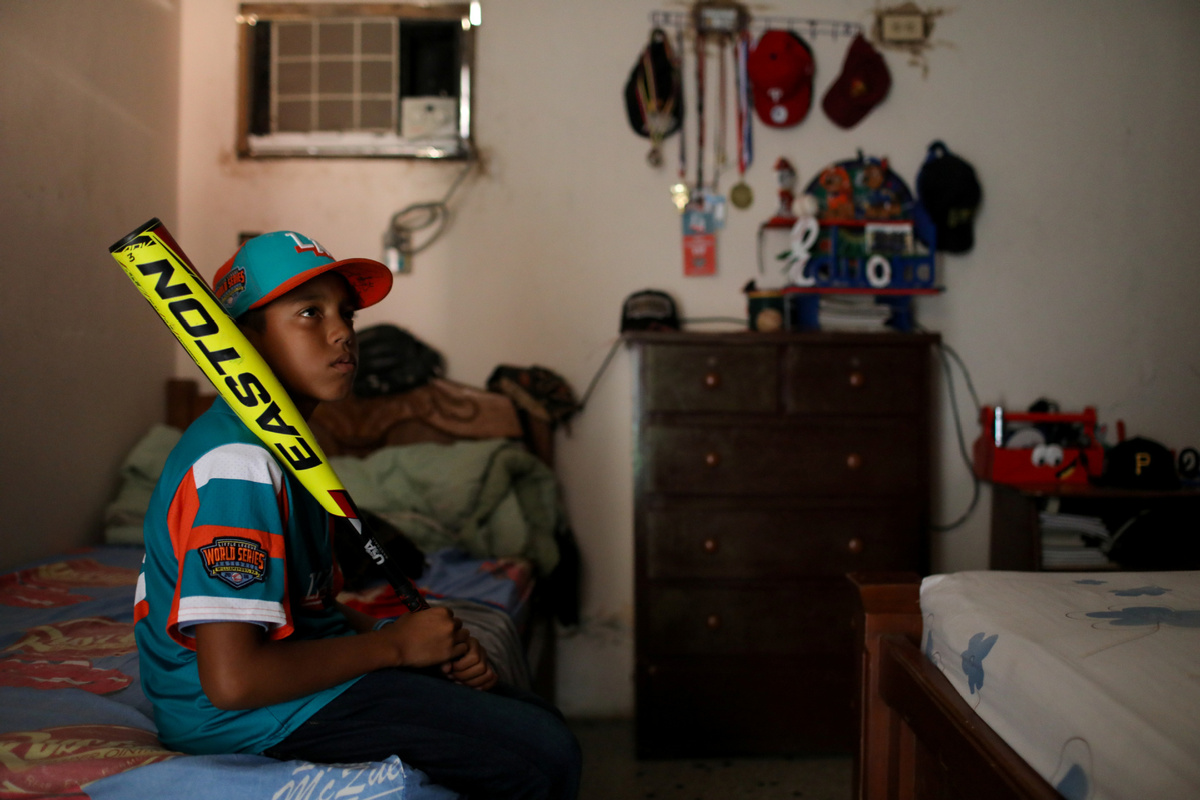 Kids battling poverty and even malnutrition to reach promised land of pro ranks
While playing for Venezuela in baseball's Little League World Series in the United States last month, 12-year-old Adrian Salcedo wolfed down tacos and chicken, donned a virtual-reality headset to envision hitting homers in big-league ballparks, and marveled at the lush grass of the fields.
Now back at his humble home in Maracaibo, a western city hit hard by Venezuela's protracted political and economic crisis, the boy's hopes center on his own version of the 'American Dream'.
"I want to make the big leagues and help my mother, so we can buy a house and get away from this," Salcedo said.
Professional baseball, which is wildly popular in parts of Latin America and the Caribbean, has long been viewed as a path out of poverty. players from the Dominican Republic, Venezuela, Cuba and Puerto Rico make up more than 20 percent of current big-league rosters, according to Major League Baseball.
But Salcedo said his trip to the United States highlighted some of the extraordinary challenges he and his teammates face.
"The ballplayers over there are fat and they're not tired," Salcedo said, alluding to Venezuela's growing problems stemming from malnutrition and hunger.
Kids from other countries he spoke to during the tournament in Williamsport, Pennsylvania - the world's biggest youth baseball event - were aware of the problems facing Venezuela, said Salcedo, a lanky and soft-spoken left fielder.
"They asked us how we put up with all this," he said, referring to Venezuela's increasing state of decay.
Salcedo and 13 other players from Venezuela's Cacique Mara team qualified for the Little League World Series by winning a national championship and then a Latin America-wide tournament in Panama. They went on to beat Australia and Mexico before exiting the World Series with a loss to Curacao.
On their return home late last month, the players were greeted by family members cheering and holding signs at the airport in Maracaibo, Venezuela's second-largest city.
Once the bustling oil capital of the OPEC nation, the city now regularly goes more than eight hours a day without power under a rationing plan that affects everything from running water to internet connectivity.