Restored version of Soviet-made documentary on China screened in Beijing
Share - WeChat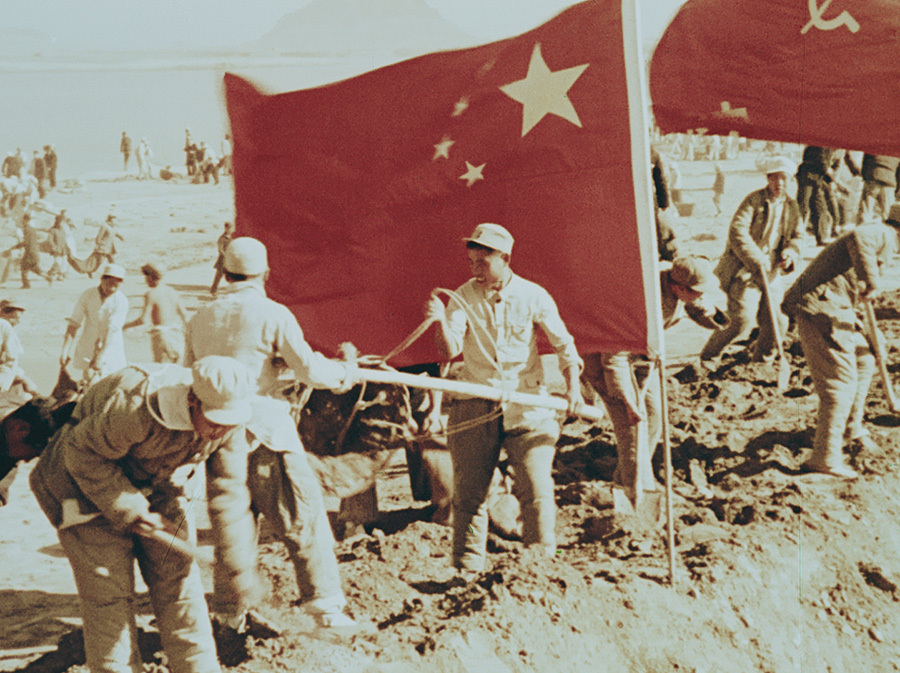 Between September 1949 and 1950, the Soviet Union sent two film production teams to China. And joining hands with staff from Beijing Film Studio, the crews shot three color documentaries to reflect different facets of New China.
Recently, Jie Fang Le de Zhong Guo (Liberated China), a restored version of one of the three films -- spanning 88 minutes -- was screened at the China Film Archive in downtown Beijing, as part of the organization's events to mark the 70th anniversary of the founding of New China.
In the documentary audience can see China's then urban landscape and the country's efforts to build a better life for Chinese people.
Besides, the Archive has also teamed up with Comic Book Publishing House, the country's only state-owned publisher specializing in comic books, to publish an anthology of 10 comic books about 10 classic films, including director Huo Jianqi's Postmen in the Mountains.