A reopening of remembrance
By Wang Kaihao | China Daily | Updated: 2019-09-24 08:51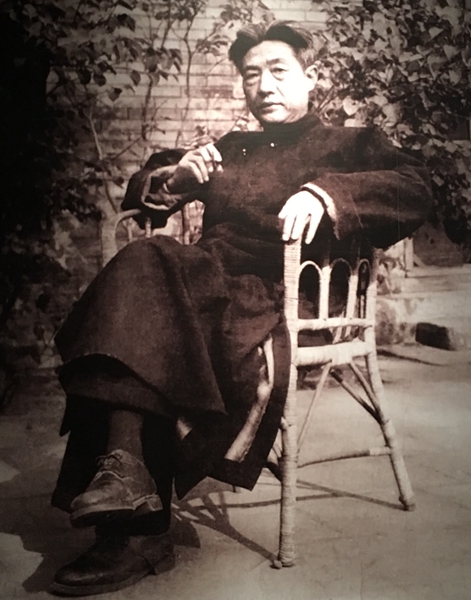 A museum dedicated to one of China's most influential painters, Xu Beihong, is operating once more, Wang Kaihao reports.
Perhaps the best way to remember artistic gurus is to share their masterpieces with people. After nine years of renovation and expansion, the new Xu Beihong Memorial Museum, covering over 5,300 square meters in Beijing's Xinjiekou area, opened to the public on Sept 17.
The signature works created by Xu Beihong (1895-1953), one of the most important painters in 20th-century China, will be on permanent display.
Entry is free.
Xu, a native of Yixing, Jiangsu province, was the first director of the Central Academy of Fine Arts in Beijing after the founding of New China in 1949. He lived in Europe from 1919 to 1927 and was nurtured by the classic traditions of European art and culture. But Xu mixed these elements into traditional Chinese ink painting and created his own style.
"Thanks to the restoration of his works, we've brought out everything important we could for the public to have a panoramic understanding of his artistic achievements," says Xu Qingping, the master painter's son, who's also director of the memorial museum.
After Xu Beihong died, his wife, Liao Jingwen, donated 1,200 of his artworks and 1,200 ancient paintings he'd collected to the government. They are now housed in the memorial museum.
Xu Qingping says key highlights of the collection will be exhibited from time to time.
"Traditional forms of fine art have been abandoned or distorted in many places around the world," Xu Qingping says. "Through my father's works, we want to remind people that modern Chinese artists pursued truth, kindness and beauty."