60 dancing years
By Chen Nan | China Daily | Updated: 2019-09-26 08:47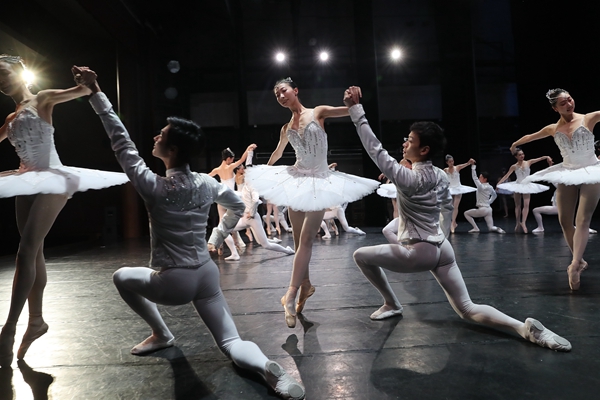 "When you look at the company's history, you see the contribution made by different generations of artists. We keep and pass on the tradition," says Feng, who first played the role of Wu Qionghua in 1992.
While keeping the tradition of adapting classic Western ballet pieces, the company has been creating original Chinese works, too.
In 2001, the company premiered the Chinese ballet piece, Raise the Red Lantern, which is adapted from filmmaker Zhang Yimou's popular 1991 movie with the same title. The ballet, also directed by Zhang, combined Western ballet with Chinese folk dance and Peking Opera, which proved to be a commercial success.
Since 2010, the company has been holding workshops every year, aiming to inspire and nurture China's young dancers and choreographers.
Last year, a dance school affiliated with the company was founded to support more talented children.